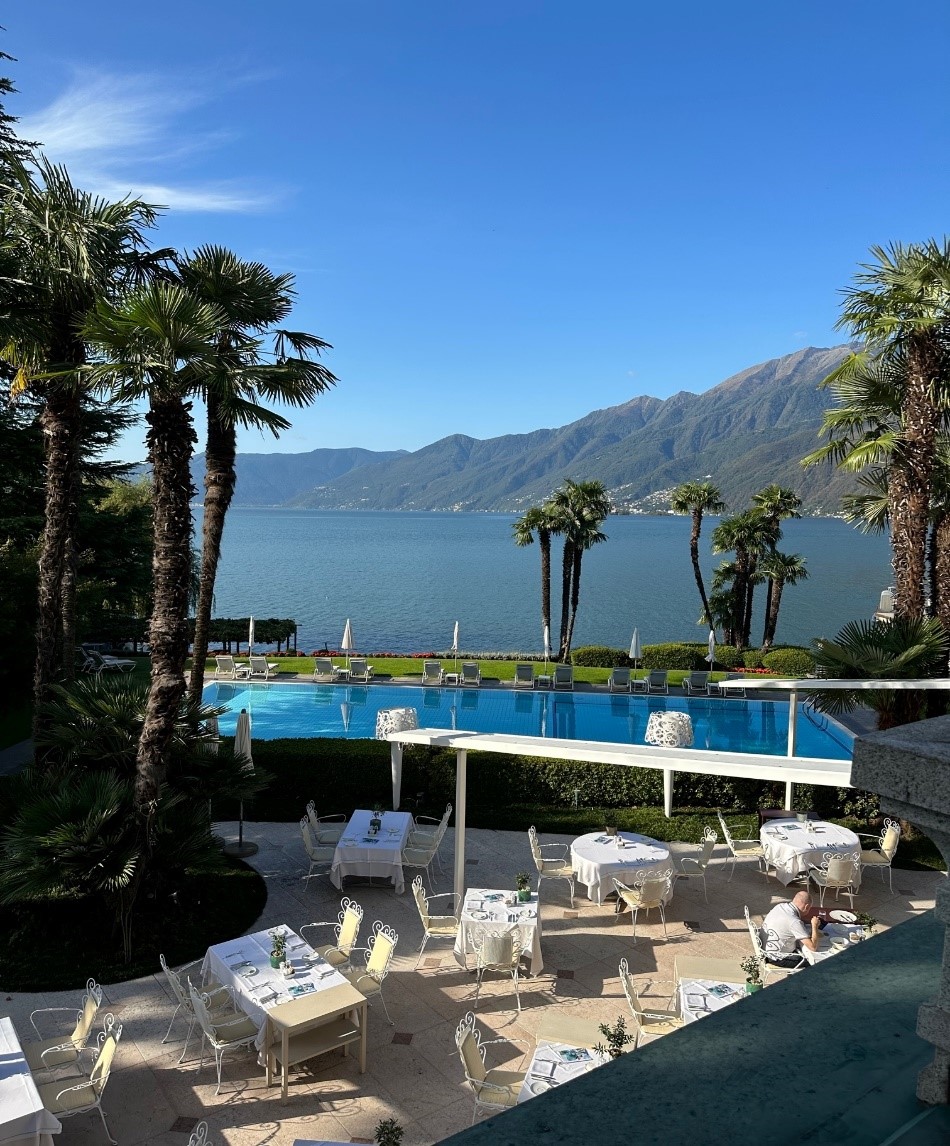 Monday, September 25th , 2023: Miro must have everyone's luggage in the lobby, ideally by no later than 9:15 am and witness their luggage being loaded to make sure nothing is left behind. The cars are lined up and we're ready. We headed from Lindau directly into Switzerland. After about an hour we stopped at our usual post-breakfast pit stop in Switzerland: Heidiland. It's an amazing restaurant and, of course, gift shop. From there we arrived in the romantic little village of Splügen.
After a healthy and scrumptious lunch, we headed up the Splügen Pass, briefly stopping on top of the 6,935 ft. Pass.
We then drove down the other side to Lake Como. Everyone had a chance to master the paddle shifters. The hotel on the bottom of the pass, where we normally stop for a break with coffee and strudel, was closed.
Instead, we called our friends in Tremezzo and had a relaxing break at the Grand Hotel Tremezzo. From there we headed across the mountain to the romantic Lago Maggiore. Miro had already delivered everyone's luggage to their stunning lake front rooms.
In this beautiful Italian Province of Varese and Lombardi the main issue for our trips is PARKING. It's impossible to just pull over with a dozen PORSCHES and go to the bathroom. Thus, based on our years of experience we know all the pit stops where we have enough parking so that we can take a break.
We pulled into Ascona at the renowned Eden Roc Hotel. As expected, all of our luggage was already in our stunning Lake Front Rooms. We had a spectacular sunset dinner, concluding a wonderful day.