Welcome to my new blog.
This is where I'm going to share our daily adventures and highlights of our trips along with favorite photos. I hope to post daily while travelling, but there are some days I may be too busy, so please be patient with me. Enjoy the stories and I hope to see you on one of our trips!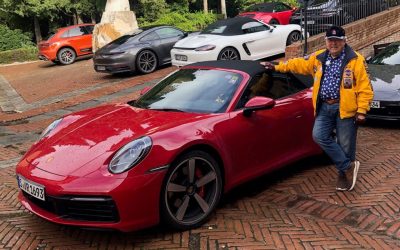 Wednesday, October 18th, 2023: This is our 14th Trip to Tuscany! It is so popular that it was sold out within a month of its announcement. In fact, last year we conducted the trip twice. A couple of the customers took advantage of the Nürburgring Program we offer before the trip.
read more