The Ultimate Tuscany PORSCHE Fest II!
Join the fun and drive a new model 2022 PORSCHE for nine days across the Alps to Tuscany. We rent a private estate in Tuscany close to Siena, Florence and Montepulciano. Not only will we have a fun drive through the Alps to get there, but also, we will participate in the local culture – it is wine harvest time. You will enjoy a cooking class and wine tasting, and planned excursions to Florence and Siena. We will also drive part of the legendary Mille Miglia road on our legendary fun photo rally. It's our 11th Tuscany trip and second one in 2022 – the first one sold out very quickly so we've added this one due to popular demand. You'll also enjoy some unique experiences that you could never do on your own, like parking with a police escort in Tuscan towns' Pedestrian ONLY Zones! That's the Fast Lane Advantage.
All luxury accommodations, gourmet meals, cocktails and beverages, luggage van, planned nightly car wash, gasoline, taxes, tolls and gratuities are all included per itinerary. Allyn Ryan, Fast Lane's Travel Agency Manager, will be happy to assist with pre- and post-travel arrangements as needed. PLEASE call her at 813-475-5989 or email allyn@fastlaneluxurytravel.com. She has over 30 years of experience in the luxury travel business. You'll love our Tuscany PORSCHE Fest. Sign up today!
In Progress
$15,498
Deposit – $3,000 per person
$15,498 (per person, based on double occupancy)
$20,931 (per person, based on single occupancy)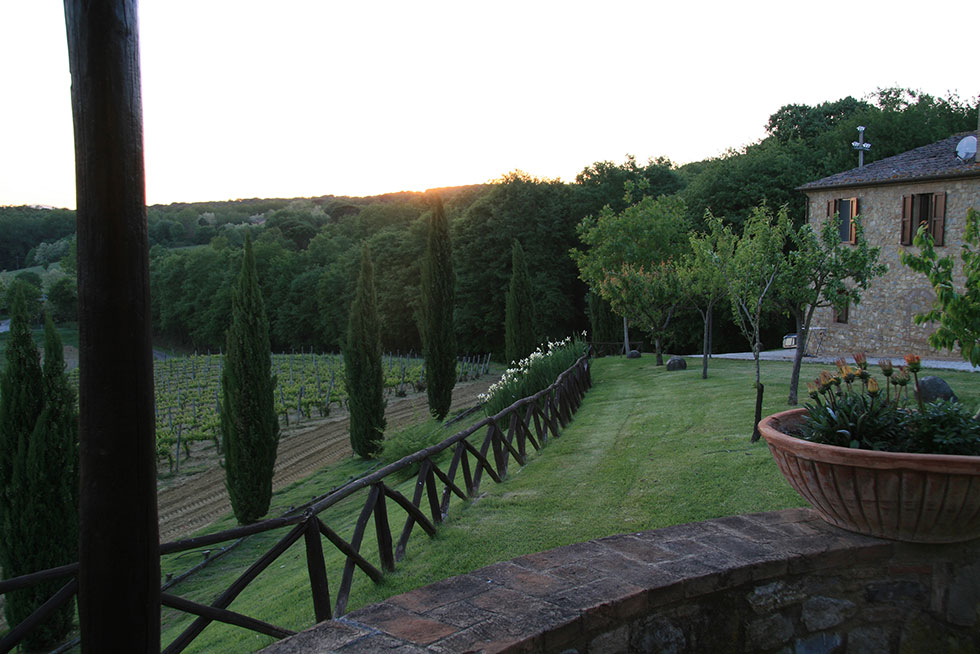 DAY 1 - Depart North America to Stuttgart, Germany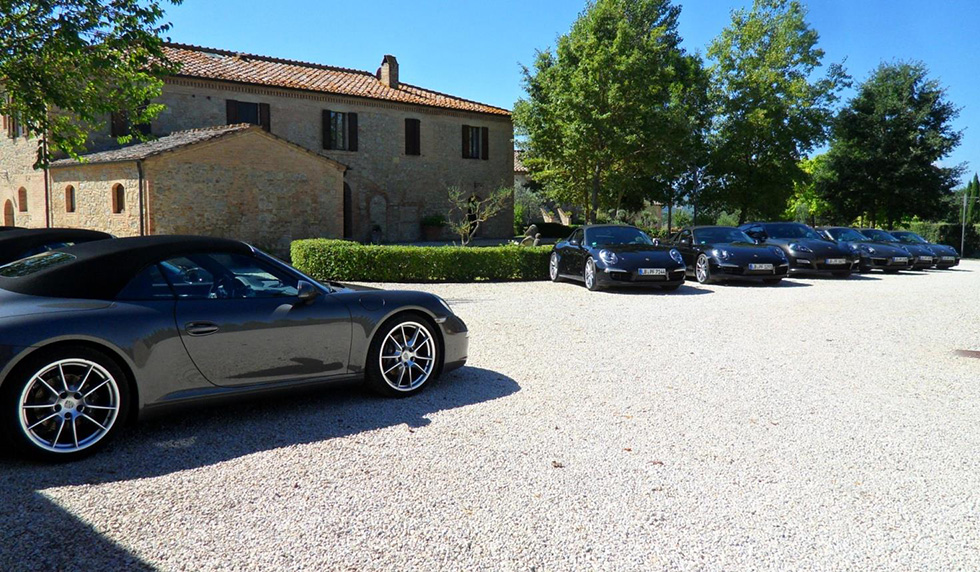 Wednesday, October 12 – Depart from home for your overnight flight to Europe. If possible, we always recommend that you arrive at least a day early (i.e., leave home on Tuesday, October 11th) to have a little more time to relax, adjust to the time change, and enjoy the area. Call to find out about our early arrivals program (hotel and dinner).
DAY 2 - Arrival in Stuttgart – Mercedes Museum Visit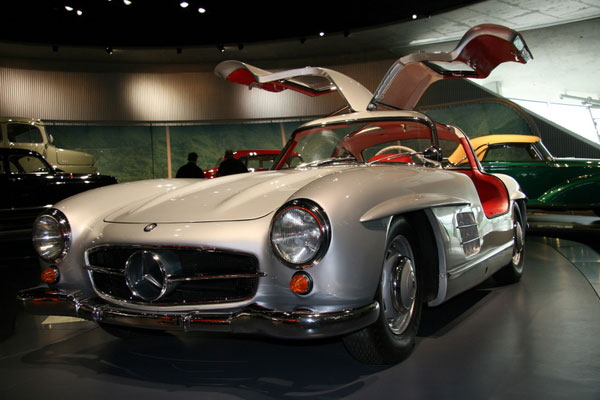 Thursday, October 13 – Upon arrival in Stuttgart, you will be met at the Stuttgart (STR) Airport and transferred to our hotel, the Steigenberger Hotel Graf Zeppelin. After you check in and freshen up, we will meet in the morning for an important driver's briefing and completion of the PORSCHE rental paperwork. We'll enjoy lunch afterwards in one of the hotel's restaurants.
After lunch, we will visit the Mercedes Museum for a fascinating look at the history of motor vehicles. This evening, we will enjoy a special Welcome to Germany dinner and drinks at the Stuttgarter Stäffele.
DAY 3 - PORSCHE Museum and PORSCHE Factory Tour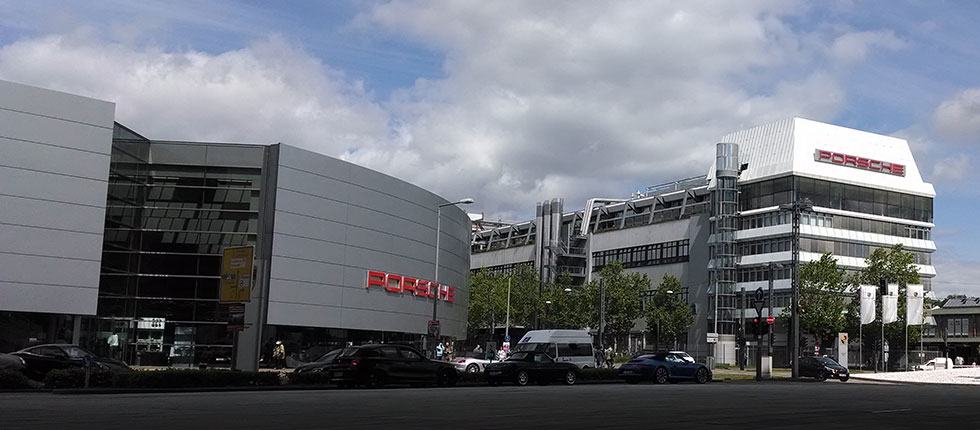 Friday, October 14 – After breakfast, we will transfer to Zuffenhausen PORSCHE Zentrum for a guided tour of the PORSCHE Museum. We will have lunch at the PORSCHE Museum before our exclusive tour of the PORSCHE Factory. You will also visit some closed-to-the-public behind the scenes areas like the Neuwagenauslieferung (New Car Delivery), Kundenzentrum (Goodie Store) and Special Selection.
Tonight we will walk to dinner at Carl's Brauhaus in Stuttgart – a great opportunity to sample local beer and wines and enjoy the famous Swabian cuisine.
DAY 4 - Stuttgart – Astoria Spa Hotel, Seefeld, Austria (~333 kms/207 miles)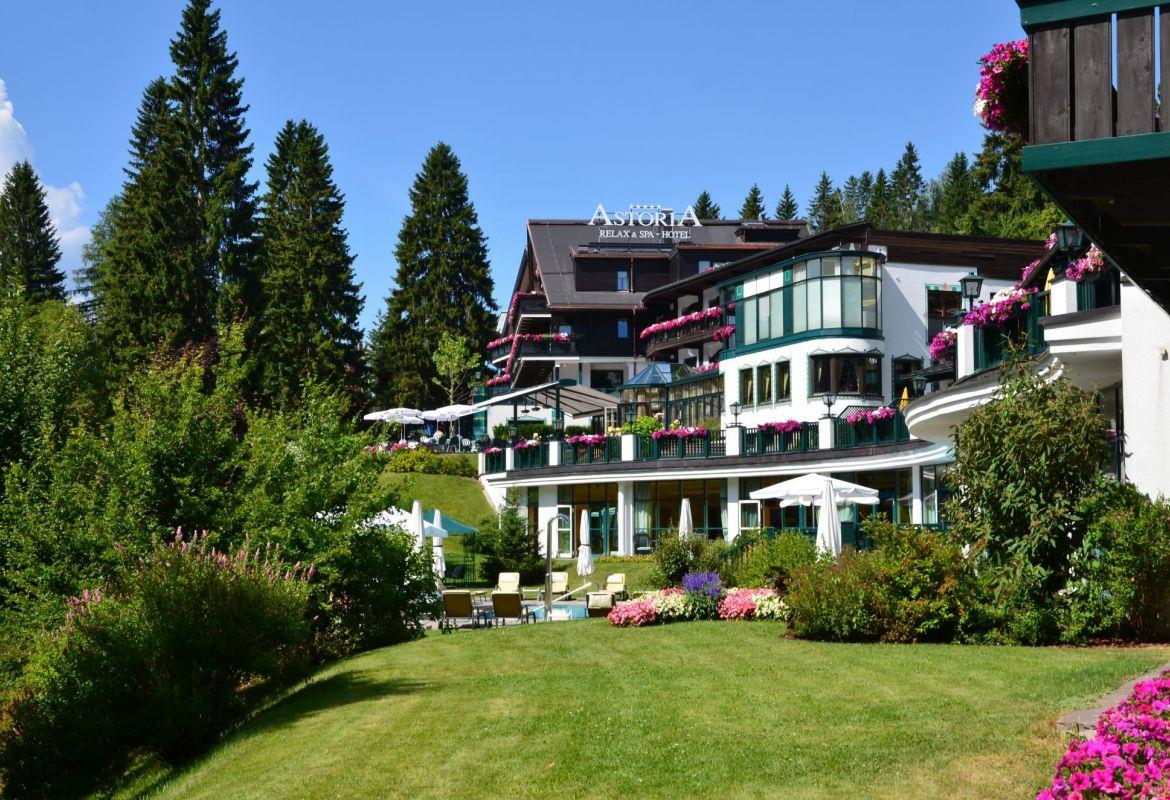 Saturday, October 15 – Pack an overnight bag for our one night in Austria; your other luggage will be transferred directly to Italy. Your PORSCHES will be ready this morning and we will familiarize you with the PDK Transmission, the Navigation Systems, the essential rules of the Autobahn and the various routes to be driven. Your Austrian Autobahn Permit "Vignette" will already be installed.
We will drive the German Autobahn and country roads on our way to Austria. We will stop for lunch at Schloss Angeralp, a magical place up in the Bavarian Mountains, and then continuing over the Hahntennjoch Pass to Seefeld, Austria. After checking in at the Astoria Spa Hotel, we will have time to relax at the hotel with spectacular views of the Alps. Tonight, we will have a wonderful dinner at the hotel.
DAY 5 - Seefeld, Austria – Casali di Bibbiano (~592 kms/368 miles)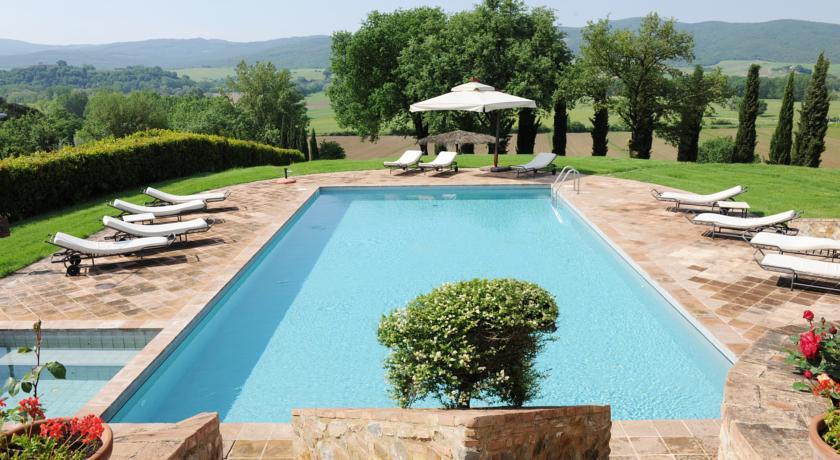 Sunday, October 16 – Following breakfast, we'll check out of the hotel and drive to Tuscany!
We will cross the famous Brenner Pass, drive past Bologna and Florence and arrive at our Tuscan estate: Casali di Bibbiano in the early afternoon. We will be greeted by Alberto Guadagnini, our host and owner of the estate, and enjoy canapes and welcome drinks by the pool.
The rest of the day is free to enjoy the amenities of Casali di Bibbiano. We will have an orientation, tour of the wine cellar and presentation of entertainment options as Alberto and his staff cook a welcome dinner for us tonight.
DAY 6 - Day Trip to Siena, Italy – Private Cooking Class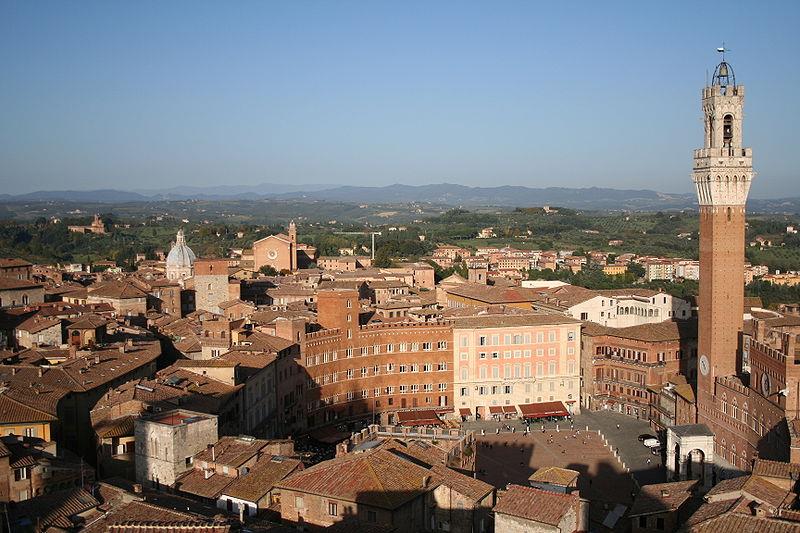 Monday, October 17 – Folowing breakfast at Casali di Bibbiano overlooking the Tuscan countryside, we will take a private motor coach to Siena for a guided tour of this scenic city.
When we return in the afternoon, Alberto will be our instructor for a special cooking class. This evening, we get to enjoy the fruits of our labor with cocktails and dinner at Casali di Bibbiano.
DAY 7 - Drive to Montalcino and to Pienza (~160 kms/99 miles)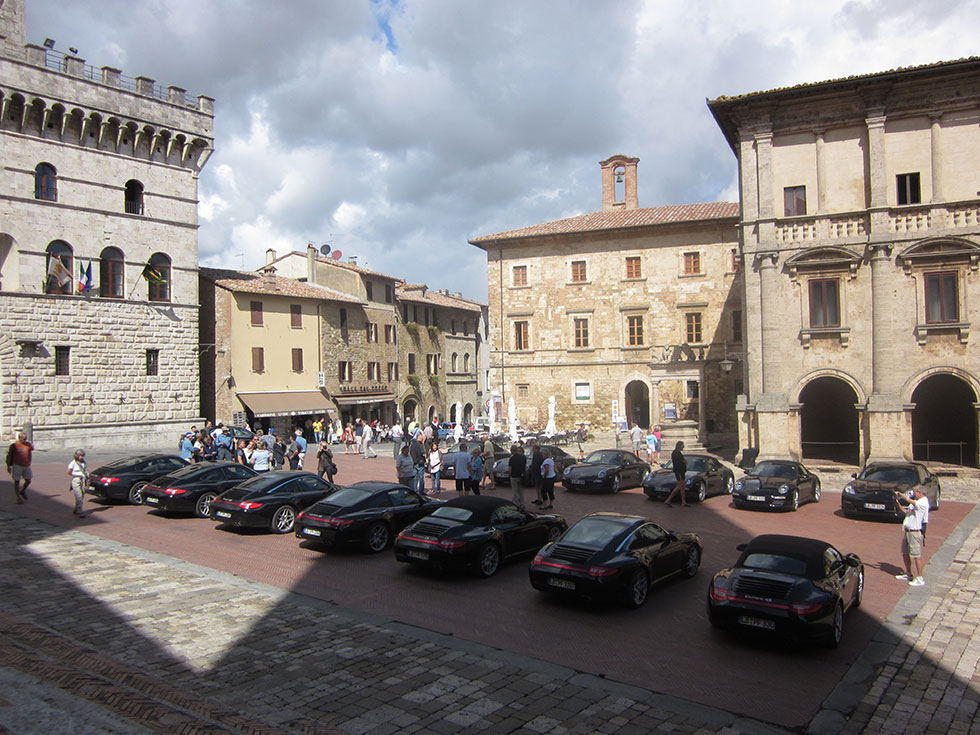 Tuesday, October 18 – After a delicious breakfast, we will explore the Tuscan countryside. First, we will visit Abbey Benedittina Olivetana, a Benedictine Monks' Abbey and the Order's headquarters. We will continue to Montalcino with its walled castle in a pentagonal layout dating from 1361. The town has charming narrow streets with shops selling local pottery, wines and olive oils. No cars are allowed inside this medieval town – guess who parks their PORSCHES in the middle of the place? We then continue to Pienza for lunch on the terrace at La Piazzetta; you'll have time afterwards to explore this town and its many shops, piazzas, churches and bastions.
In the late afternoon, we will return to Casali di Bibbiano for a wine tasting and relaxing evening. Tonight, we will have dinner on the terrace overlooking the valley.
DAY 8 - Florence Excursion by Motor Coach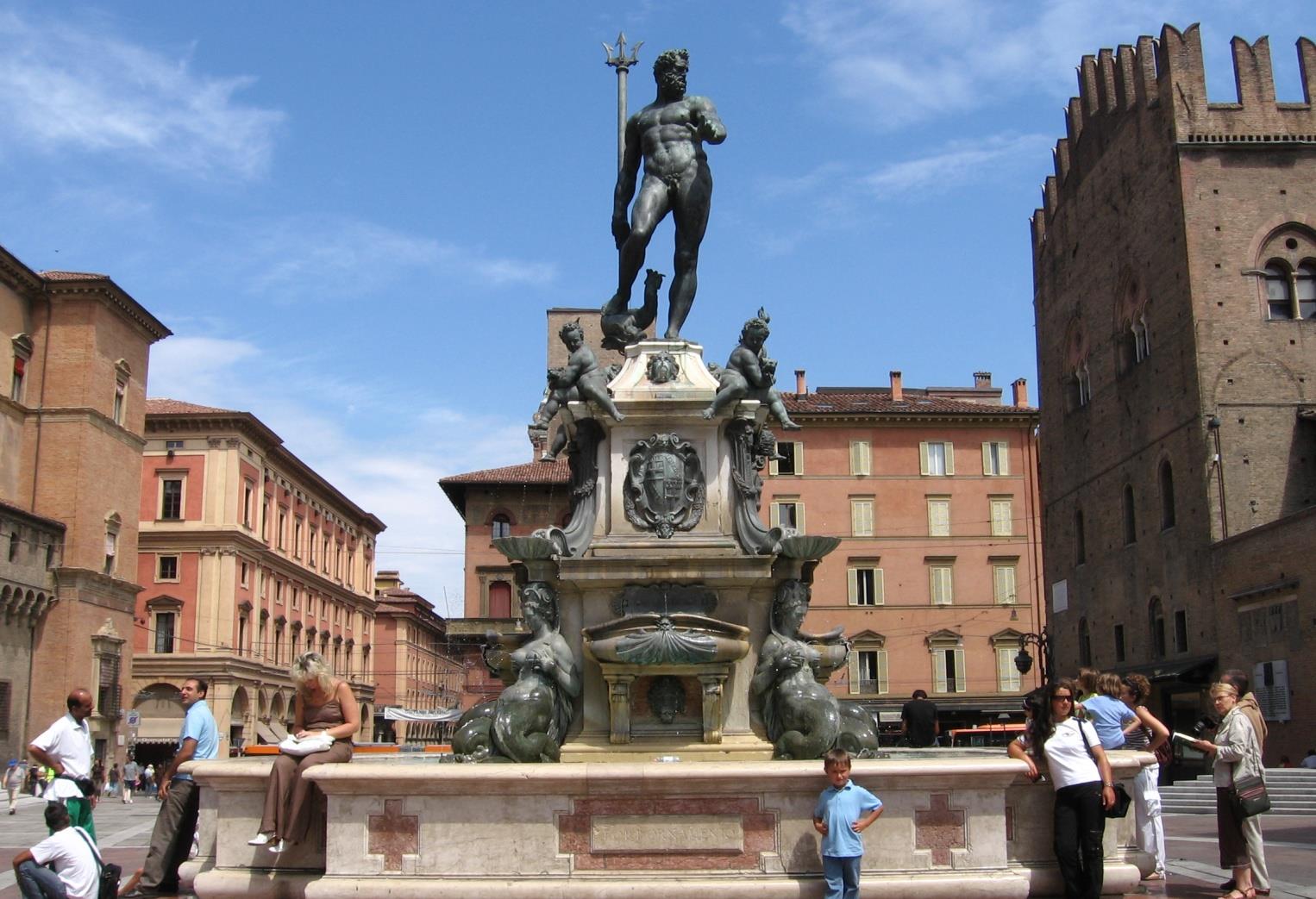 Wednesday, October 19 – Pictured is the Fontana del Nettuno in the Piazza della Signoria. Even if you have been to Florence before, this will be a memorable day. Lunch will be on your own at one of the many bistros in Florence. We will designate a time and meeting point for our return late afternoon to Casali di Bibbiano. Tonight, we will enjoy a Bar-B-Q dinner by the pool along with Italian operatic entertainment – it will be quite an evening! Alberto will have another selection of wonderful wines for us.
DAY 9 - Our Legendary Photo Rally (~160 kms/99 miles)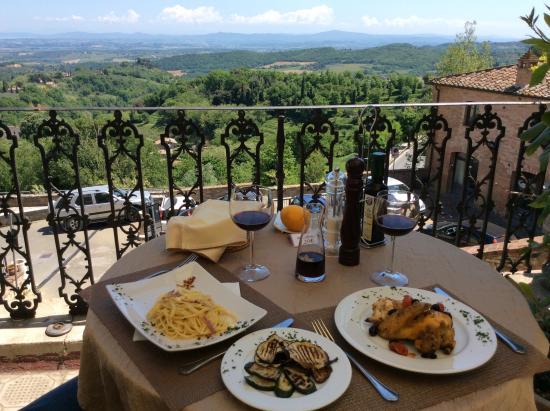 Thursday, October 20 – After breakfast and detailed rally briefing, we will drive southwest to Torrenieri, San Quirico , Bagna Vignoni and Chianciano, ending up in Montepulciano, a major producer of food and drink, known world-wide for its fabulous Vino Nobile wine. The rally will be completed before lunch – which will be served on the terrace of a restaurant in Montepulciano – Café Poliziano. After lunch, you will have a chance to explore and do some shopping. You may drive back to Casali di Bibbiano on your own at any time. Tonight will be our famous rally dinner where "valuable" prizes will be awarded.
DAY 10 - Drive to the Magnificent 5-Star Interalpen Hotel (~600 kms/373 miles)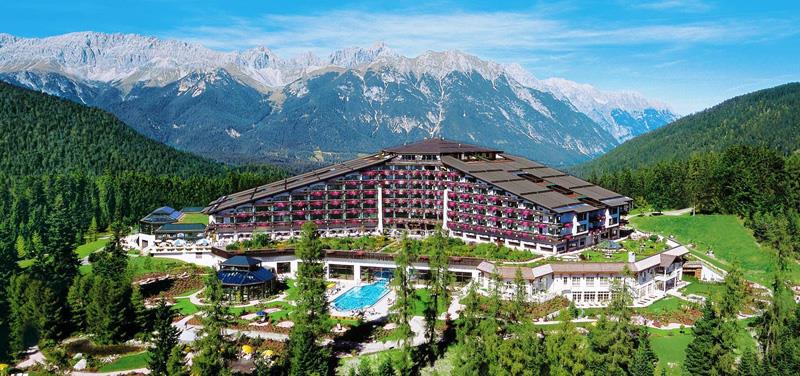 Friday, October 21 – After an early breakfast at Casali di Bibbiano, we will say farewell to Alberto and his wonderful staff and take off in our PORSCHES.
There will be some country road driving as we head towards Florence, and from there the toll road (or Autostrada in Italian) will take us straight north into Austria. Our drive today takes us through three different regions of Italy: Tuscany; the wine country with its many castles; and the scenic South Tyrol across the Brenner Pass.
We will check in at the Interalpen Hotel in Telfs, Austria, and have time to relax and explore the hotel after arrival. We will enjoy cocktails on the terrace of this lovely Alpine hotel before enjoying a lavish dinner.
DAY 11 - Drive via Lindau to Stuttgart (~430 kms/267 miles)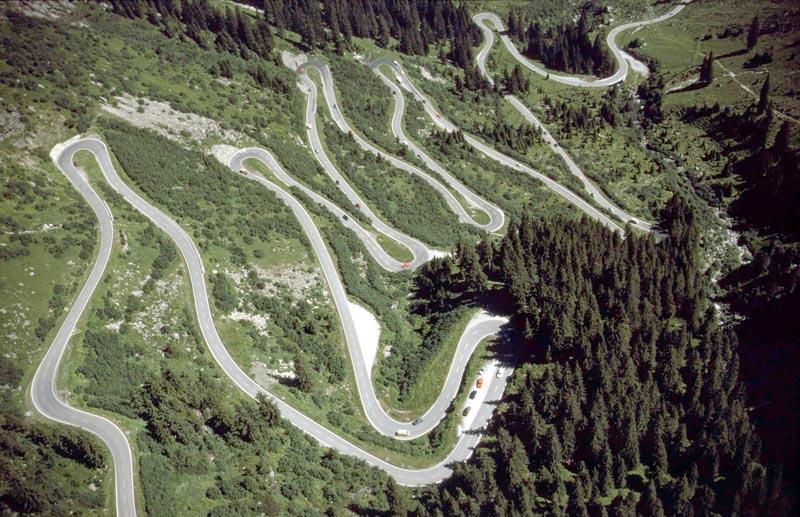 Saturday, October 22 – After breakfast at the Interalpen Hotel, we will drive over the most scenic Alpine Road, weather permitting, the Silvretta Hochalpenstrasse. We will stop for lunch at the Hotel Bayerischer Hof overlooking Lake Constance on the island of Lindau. From there, we will head back to Stuttgart, driving primarily on the Autobahn, including the section between Kempten and Ulm that has no speed limit.
We will check back into the Hotel Graf Zeppelin. Unfortunately, we will also have to return our PORSCHES today. Tonight, we will enjoy a wonderful farewell dinner at the hotel.
PORSCHES today. Tonight, we will enjoy a wonderful farewell dinner at the hotel.
DAY 12 - Return to North America – or continue in Europe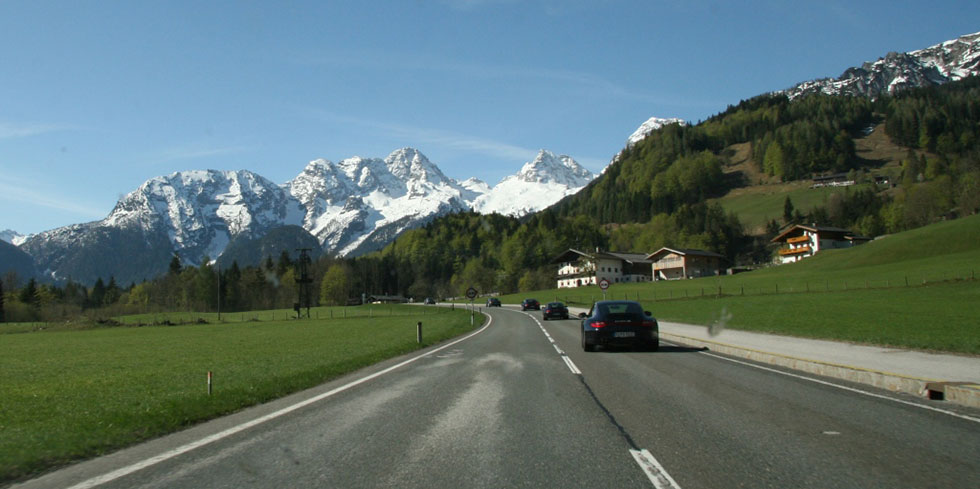 Sunday, October 23 – After breakfast at the Graf Zeppelin, you will be transferred to the Stuttgart Airport or to the train to the FRA Airport terminal for your homeward flight or continued travels.