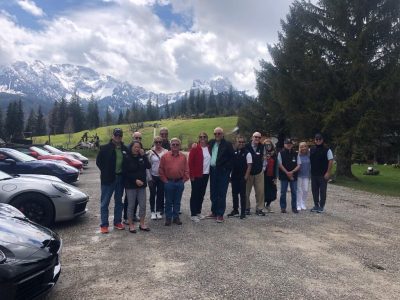 Wednesday, April 26th, 2023
Today we are ready to drive to the beautiful town of Lindau. The Porsches were lined up in the front of the hotel ready to go.
We departed toward Bavarian Alps and enjoyed a lovely lunch in the mountains.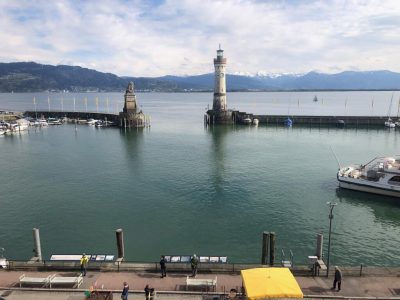 Once we arrived in Lindau our luggage was already waiting for us in our rooms and we got ready to have dinner with this stunning view from the balcony.