Thursday, September 21st, 2023:
It's another wonderfully sunny day in Stuttgart. Today the rest of the group is arriving. We have scheduled a lunch at 12:30 pm, followed by our mandatory PowerPoint Drivers' Briefing. We also have a Marc-Remmen designed video of our Drivers' Briefing which we occasionally use for folks who arrive late. I've also had several requests to have it accessible on our and the PCA websites. Today, as with every PCA driving event, everyone will sign the PCA, PORSCHE and Fast Lane Travel, Inc. releases.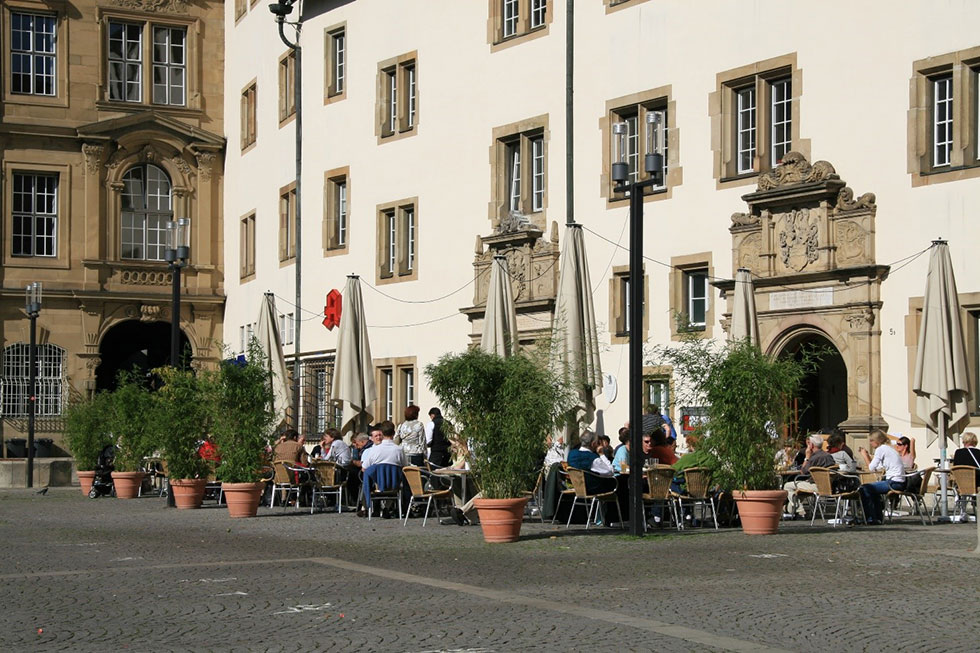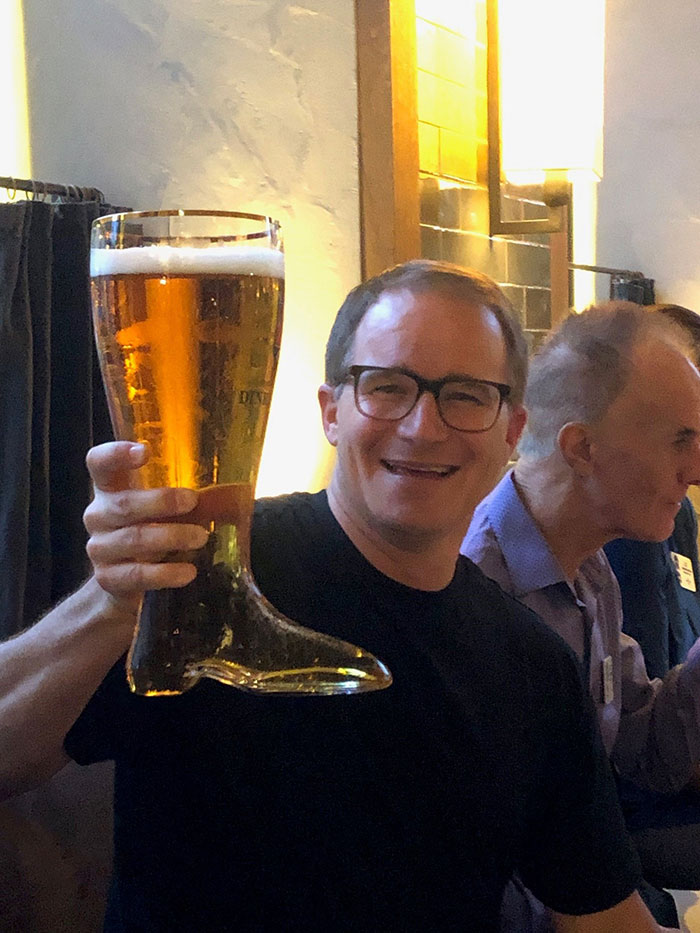 In order to more rapidly overcome the inevitable jet lag, I am conducting a walking tour around downtown Stuttgart. I also wanted to point out the spectacular display and sale of foods from all over the world. It's a "must see." Stuttgart, yes, is the automotive capital of Germany – but it looks nothing like Detroit.
One of the focal points is the Schlossplatz (castle square). People sit there have their lunch, communicate, perhaps just enjoy the warm fall weather. Stuttgart is a delight, and you feel right at home.
Everybody has arrived safely. At 18:15 we are meeting in the lobby and are doing the 10-minute walk from the hotel down to the Schlossplatz and the famous Carls Brauhaus. No, it's not Michelin Star Cuisine but it's a relaxing, comfortable and quaint place packed with locals. I'm not saying that they serve appropriate quantities of beer – I'm just saying that the beer is fabulous and they know what they are doing.