Thursday, July 20th, 2023:
Finally after about a half an hour the plane was able At Paris' CDG Susan Sheridan, our wonderful travel agency manager, had organized a VIP Transfer Service for my arrival – I wanted to see how the service worked. What we can do for customers in some European cities is to provide such a service where you are met at the top of the jetway as you get off the plane. That service is very useful, especially at huge European airports where you don't speak the language. It is a bit pricey at about $240 to $300 per arrival, however if you have a tight connection in Europe or are worried about, there is nothing like a friendly face on top of the jetway.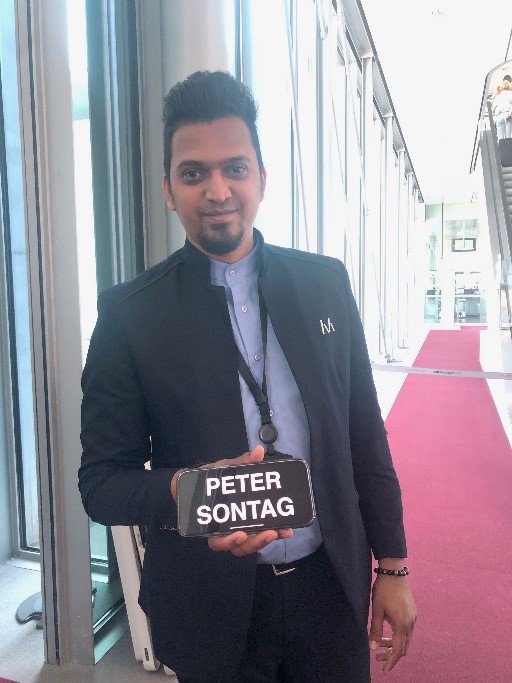 Unfortunately, our connecting flight to Bordeaux did not leave until 16:30 so after a transatlantic flight a layover of six hours plus was not pleasant. However, our guide took us to a lounge about 5 minutes' walk from our gate to Bordeaux where we had refreshments and coffee . . . lots of coffee. He then returned at 15:45 and took us to the Bordeaux gate. No problem. I had purchased Air Tags for everyone and was reassured that all my luggage was on board the AB 321 CDG to BOD. In less than an hour, after a beautiful flight over the French countryside, we landed in Bordeaux. Here is some advice: if you ever go on an AMA cruise from Bordeaux. Go to the bathroom after you get off the plane, because once you are at the luggage belt, there are no bathrooms until after you collect your luggage and are out of the customs area.
We were met at the airport by representatives of AMA, and luggage was loaded efficiently on the bus, and 15 minutes later we were at the Garonne River looking at this magnificent river ship on the Garonne. Check in was smooth and a Gin & Tonic helped overcome the arduous flight and layover.