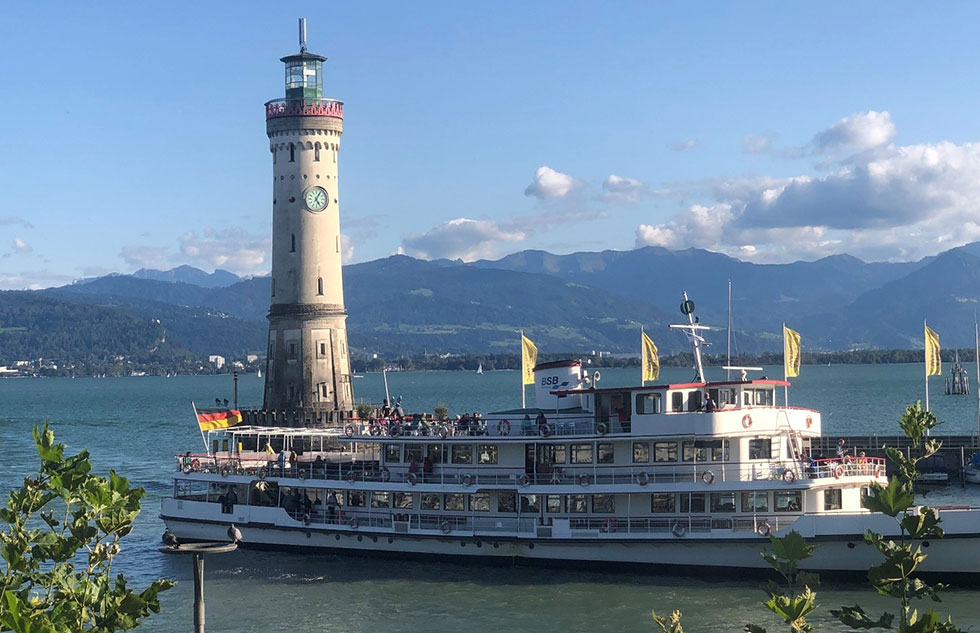 Sunday, September 24th, 2023: Today was a planned FREE day for our guests. The island of Lindau on Lake Constance is truly one of the best places to relax for a day. It has a beautiful lakeside promenade; delightful souvenir shops, restaurants and Biergartens by the lake and the Unger Bicycle Rental right around the corner from the hotel, to which Miro, Fabian and I took advantage. We rode along the shore the Bodensee – Lake Constance in English – we arrived at the renowned stately Hotel Bad Schachen. I am often asked the question: "Why is there a prefix BAD in front of a town or hotel?" I'd rather stay at a good hotel than a bad one!? The prefix "Bad" simply means "spa" typically with a natural hot spring. Thus, for example, a town, like Bad Kleinkirchheim in Austria, boasts of a natural hot spring associated with a wonderful spa and all of its associated amenities associated. Europeans like to vacation in various areas with hot springs to "take the waters." For example, in Colorado, Glenwood Springs or Strawberry Park are known for their hot springs. There is nothing like a soothing massage after "taking the waters."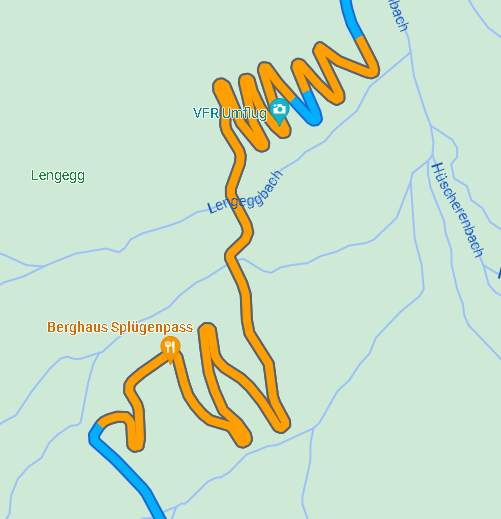 I watched this guy parallel park this boat today. It was an amazing feat (see above photo).
Tomorrow we are leaving beautiful Lake Constance and will be driving into Switzerland. Note: Switzerland is not part of the EU – so we'll be crossing an international border. Everybody must have their passports ready just in case. After a delightful lunch high up in the Swiss Alps we will be driving across the challenging Splügen Pass from Switzerland to Italy. To give a little glimpse of the roads we are driving on.