Thursday, April 27th, 2023
Today was a fabulous day. We had a magnificent breakfast with a stunning view of Lake Constance at the five-star hotel On the spectacular island of Lindau. Our Porsches were lined up outside for a spectacular presentation to the locals. Tons of people stop by to take pictures of our departure.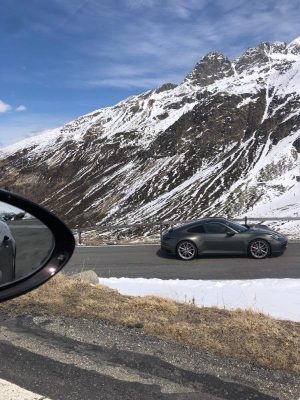 We stopped at the ARAL Gas station before we enter the autobahn. Three of our group had to head back to Stuttgart as their schedule only permitted the short trip. The rest of us headed into Switzerland driving through some of the most amazing snow covered peak scenery. We stopped in the Canton of Graubünden in the Charming town of Pflügen. We enjoyed the best lasagna lunch you can imagine, just like Grandma's recipe. The restaurant was open and 1722 and we sat on the Sun Hatteras, surrounded by unequal scenery. We learned that the Pflügen Pass – My favorite dash was opened yesterday. So we immediately took advantage of this opportunity and headed across the pass. It was unbelievable. 12 feet high snow wall sometimes on both sides and a perfectly dry sunny road.
We came down on the other side in Candennabio and made a quick stop. From there it was only about an hour to get to the west side of Lake Como to our magnificent grand Hotel Tramezzo. Of course, the Lakeside roads in Italy are not very wide, and sometimes in the little villages we had to squeeze tightly past some very narrow buildings. I called ahead and the Grand Hotel Tremezzo, their staff and Miro were expecting us.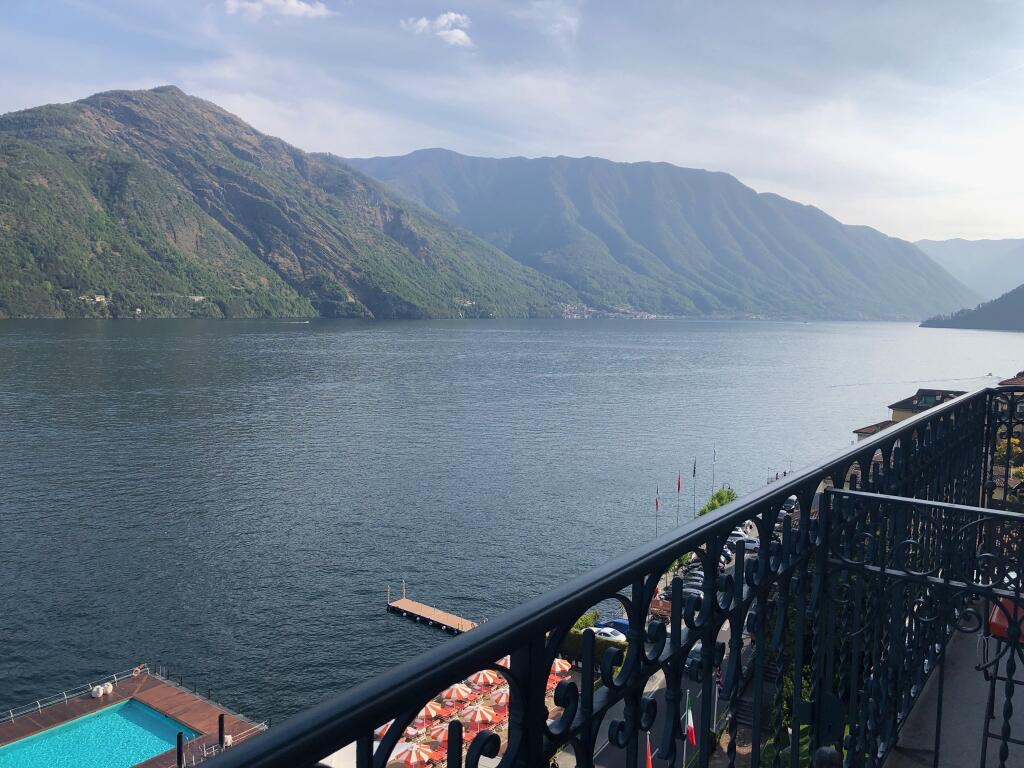 We pulled up in front and they immediately took over parking the car. The staff immediately removed our small luggage from our Porsches and our large luggage was already in our rooms delivered by Miro. We were ushered into onto a beautiful terrace overlooking Lake Como for Champagne and canapés. We sat there and joying the spectacular view, ambiance, and drinks.