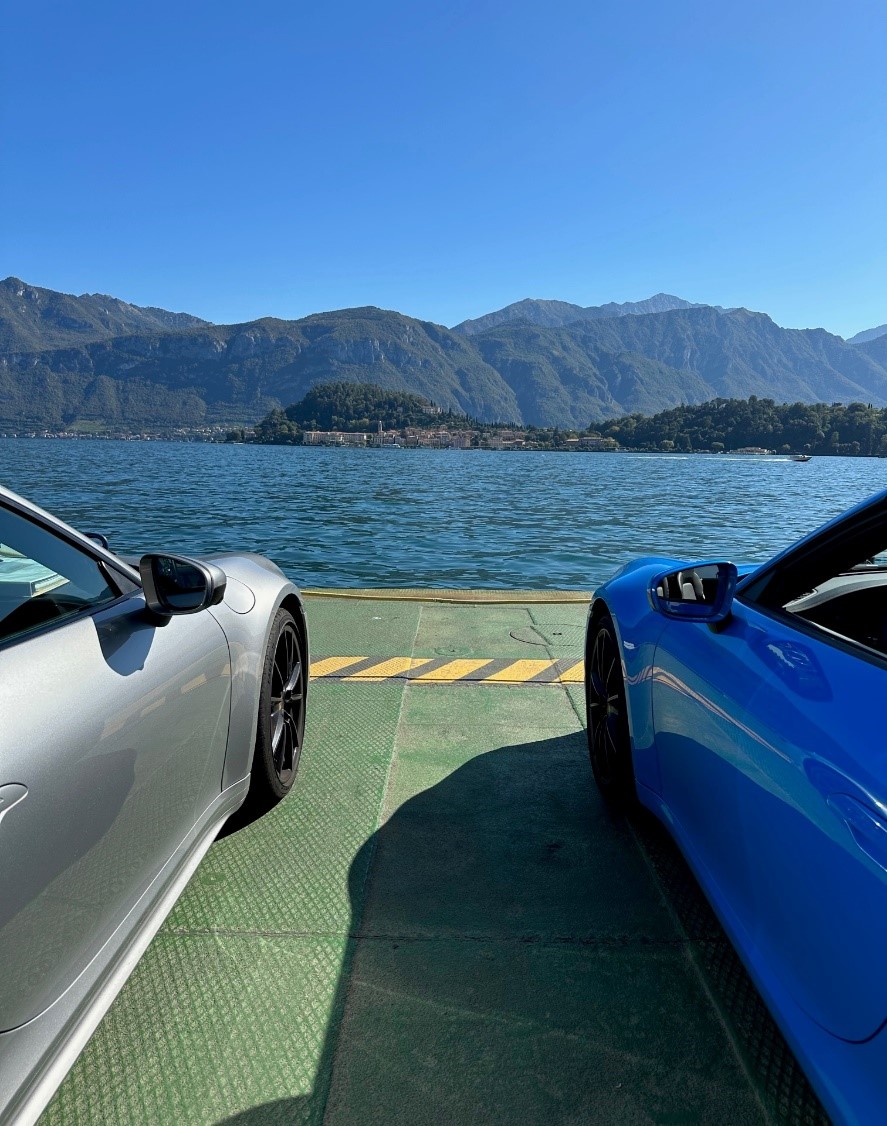 Tuesday, September 26th, 2023: Another perfect day in Switzerland . . . today's destination: Bellagio, the beautiful peninsular between the two legs of Lake Como. It was also the first day of our legendary "James Bond" Photo Rally. We arrived, as planned, at the Lake Como Ferry in Menaggio. Everyone had their rally books in hand looking for clues.
After docking in Bellagio, it is always a hilarious experience of us driving, with a police permit, through the "pedestrian only" zone to the Grand Hotel Serbellino where we have reserved parking and a delicious lunch waiting for us. Our guide, Fabia, was waiting for us. We enjoyed a wonderful, guided tour of this old Roman outpost. Everyone then had a couple hours to do some shopping. One of our favorite stores is the shoe shop: Calzoleria Rolando. You can't miss it because it has a Fast Lane 150 mph Club decal in the window.
Tonight, we had another wonderful dinner at the Eden Roc at the shore of Lago Maggiore.