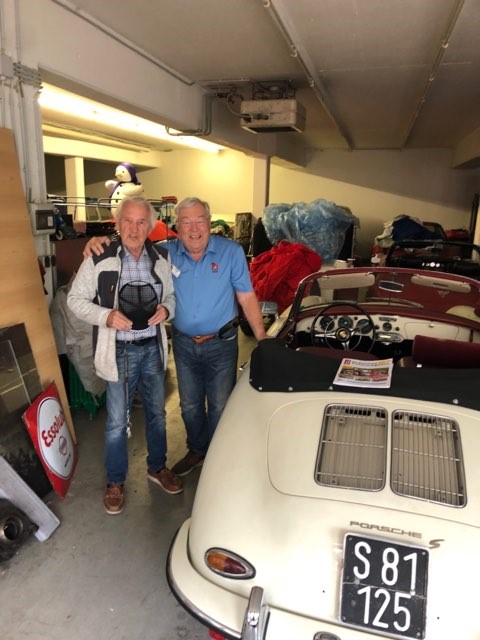 Tuesday, October 10th, 2023: This time we headed in the direction of Salzburg. Salzburg is not only a city but also one of the 9 Austrian States. We didn't see much of downtown Zell am See because we drove the much faster bypass; however, we traversed the Schüttgut suburb, home of the Porsche Estate. From there we headed to Saalfelden to an amazing estate that also had a racetrack as part of its attraction – we just had lunch. It was an unbelievable lavish buffet.
Gerald also met a few of his police buddies and was grateful that his police department in Steiermark Mürzzuschlag doesn't have electric patrol cars in their stable. On the way back to the Interalpen we visited a friend of mine who has an amazing collection of 356's XKE's, antique motorcycles and other rare vehicles.
Talk about a barn find!!