Friday, April 28th, 2023
Breakfast is served on the beautiful terrace at the grand Hotel Tramezzo. It is the most lavish Buffay you have ever seen! Today Rita Annunziata met us at the Grand Hotel Tramezzo for breakfast. It's a beautiful day at Lake Como at 10 AM.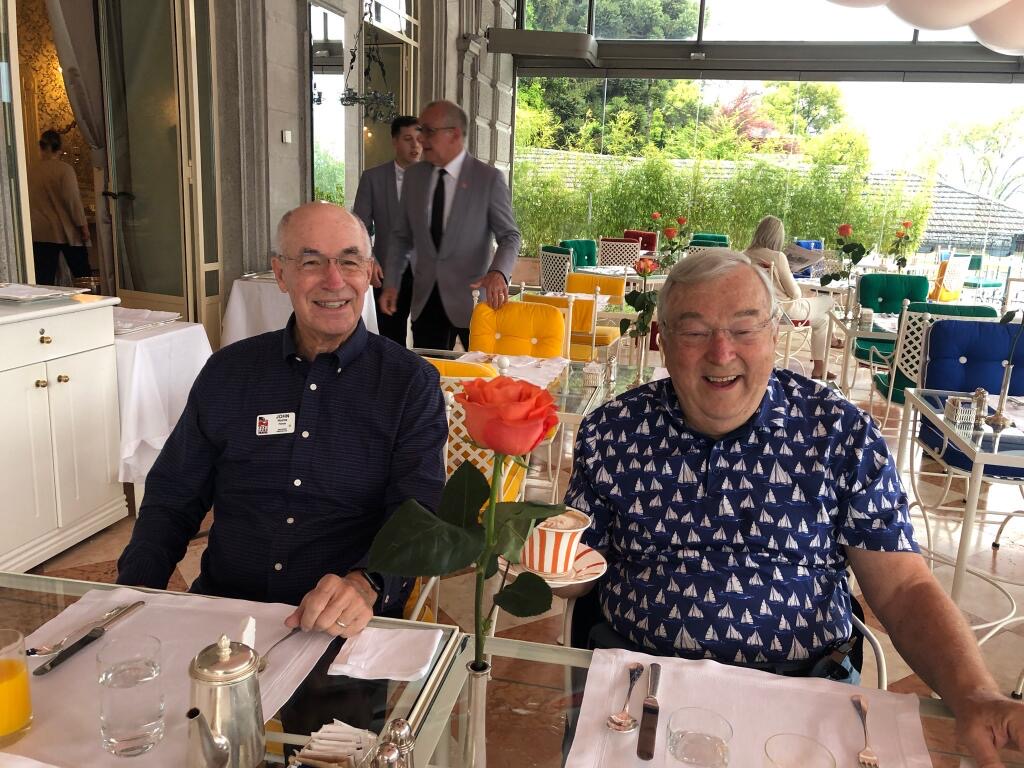 We will get onto our boat and sail across the lake to the Grand Hotel Villa Serbelloni.
In the old days, we used to drive from Tramezzo to Como and up on the east side of the lake to Bellagio.
Instead, we have decided to charter a boat and leave from the hotel dock to Bellagio's Hotel. There is a major construction site between Tramezzo and Carmel. They are building a new tunnel and I have been told that traffic is backed up but as much as two hours.