Tuesday, April 25th, 2023
The "big" day for several reasons.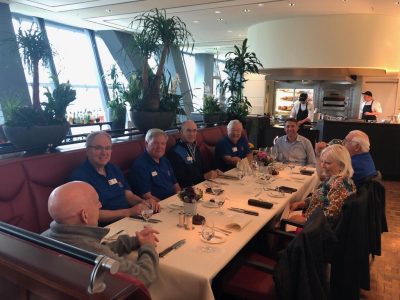 We are scheduled for a very rare visit to the PORSCHE Factory, including the even rarer walk through the 911 and 918 production line.
A guided tour of the spectacular PORSCHE Museum.
The rare privilege of lunch at the exclusive Christophorus Restaurant on the 3rd floor of the Museum.
After Lunch we then were able to pick up the rental PORCHES we had ordered. What a feeling to see those magnificent cars lined up for us. In the meanwhile, Miro had placed a walkie talkie in each car. John Horne and I were able to get a Panamera GTS instead of the Cayenne that was originally assigned to us. We headed to the hotel and lined up the cars in front
In Stuttgart they not only have an Oktoberfest but also the Frühlingsfest in the spring. Which is a little known secret in the USA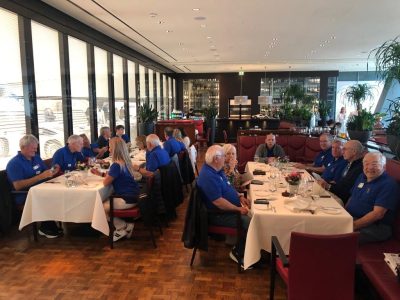 Today is also Peter's 80th birthday! HAPPY BIRTHDAY, PETER!