Seven Country Driving Adventure
NEW: This exciting driving tour takes us through seven countries while we reside primarily in Germany and Switzerland. We stay in castles or 5-star hotels, to minimize daily packing and unpacking. In fact, we provide a luggage van that will accompany us.
In addition, you'll enjoy some wonderful automotive and local attractions like Classic X; the Bugatti Museum – Musée National de l'Automobile; Freisinger Motorsports; Mercedes and the new Porsche Museums in Stuttgart and the legendary Stuttgarter Frühlingsfest (Oktoberfest in the Spring) in the exclusive reserved Empore Section, with private restrooms. You'll particularly enjoy the Abbey at Eberbach, founded in 1116, which was the film location, for Umberto Eco's The Name of the Rose (1985).
All accommodations, gourmet meals, cocktails and beverages, luggage van, car washes (dependent on water restrictions), gasoline, taxes and gratuities are all included per itinerary. Don't miss out on all the fun – sign up today!
Sunday, April 28 – Monday, May 6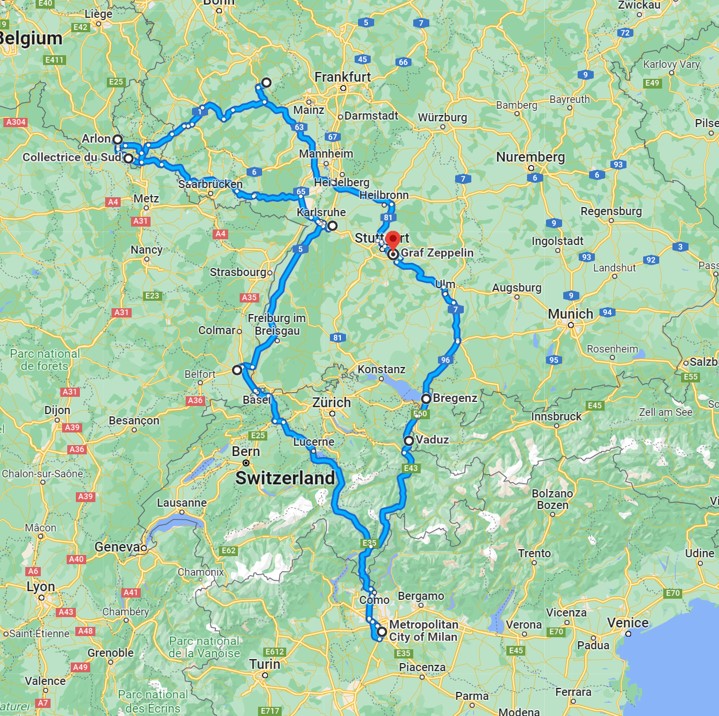 Driving Distance:
~ 1,735 kms / 1.078 mi
HIGHLIGHTS:
Hotel Schloss Rheinfels Castle, Mercedes Museum and PORSCHE Museum, Autobahn drive to St. Goar, Bugatti Museum and Frühlingsfest…
Deposit – $2,800 per person
$13,498 (per person, based on double occupancy)
$15,499 (per person, based on single occupancy)
WHAT'S INCLUDED:
Luxury accommodations
Gasoline (at $11.20 per gallon)
Cocktails, wine & beer in the evenings
Multi-lingual guides
NAVI Roadbooks
Driving in Europe is Different booklet & briefing
Meals included as noted (

B

reakfast,

L

unch,

C

anapés,

D

inner)
Autobahn tolls and parking fees
Gratuities, entrance fees and VAT
Walkie-talkies on the road
Pocket itineraries
Who's Who booklet
Please NOTE:
your base PORSCHE rental is rented by you from PORSCHE Drive in Stuttgart. It will be a separate cost from the tour. We can assist in securing your PORSCHE rental.
Click here to see pricing and choices
(subject to change).
DAY 1 - Depart from Home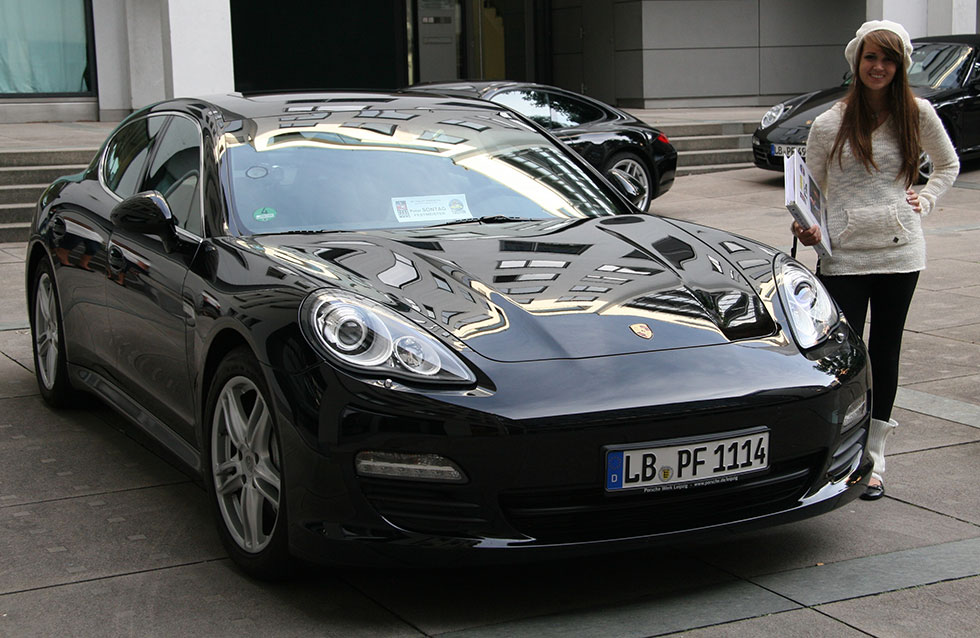 Sunday, April 28th
Depart from your home for your overnight flight to Europe.
DAY 2 - Arrive in Stuttgart, Drivers' Briefing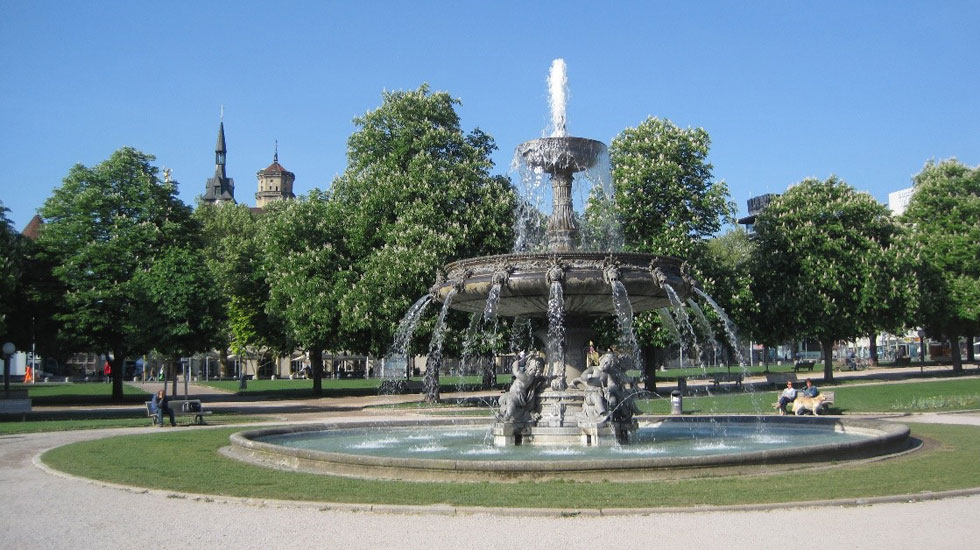 Monday, April 29th
Arrive in Stuttgart; check in to Hotel Graf Zeppelin
Lunch in Stüble
Dinner and drinks
After arriving at the Hotel Graf Zeppelin and getting settled, we will meet for lunch in the hotel's casual restaurant, the Stüble.
After lunch, enjoy the afternoon in Stuttgart. You can go for a walk along the Königstrasse – a pedestrian only area with shops, museums, parks, and cafes or visit the Mercedes Museum for a fascinating look at the history of motor vehicles.
This evening, we will transfer to a fantastic restaurant, the Stuttgarter Stäffele, for a delicious dinner. Try the onion soup – it's served in a real onion instead of a bowl! After this exciting day, you will sleep well at the Hotel Graf Zeppelin. (L, D)
DAY 3 - Pick Up PORSCHES, Frühlingsfest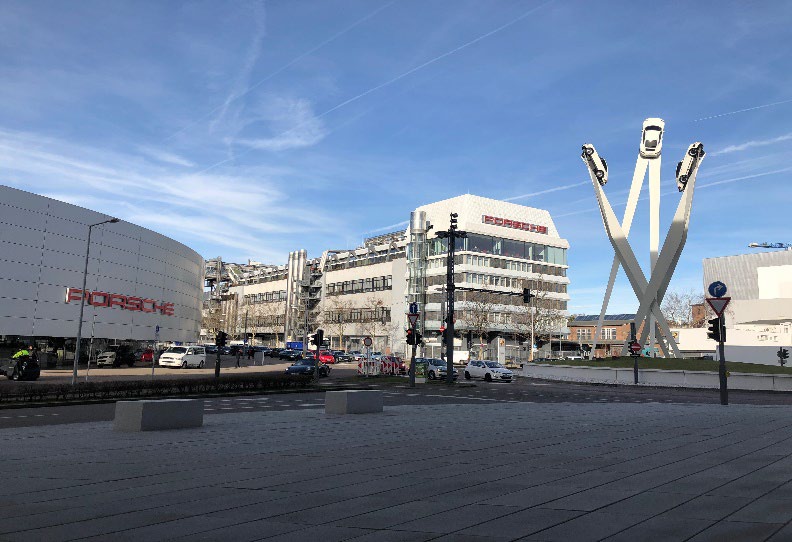 Tuesday, April 30th
Drivers' Briefing
Pick up PORSCHES at PORSCHE Museum
Evening at Stuttgart's Frühlingsfest
Enjoy a fabulous breakfast at the Hotel Graf Zeppelin, followed by the important Drivers' Briefing where we will complete the PORSCHE tour and rental waivers. We will meet in the lobby to transfer to Porsche Platz in Stuttgart. Our group will enjoy a tour of the PORSCHE Museum and a fantastic lunch hosted by PORSCHE.
Later in the afternoon, you will pick up the PORSCHE you selected at the PORSCHE Museum. We will introduce you to your PORSCHE, including familiarization with the PDK Transmission, the Navigation Systems, and the various routes to be driven. You will drive it back to the Hotel Graf Zeppelin where it will be securely parked overnight.
This evening we will transfer to the Frühlingsfest; it's just like Oktoberfest but in the spring. You'll experience the food, fun, music and of course, the beer at a festival in Germany! You'll be in a reserved private seating area in one of the famous beer tents. It's an experience you'll never forget! (B, L, D)
DAY 4 - Stuttgart to Classic X, Schloss Rheinfels (~340 kms)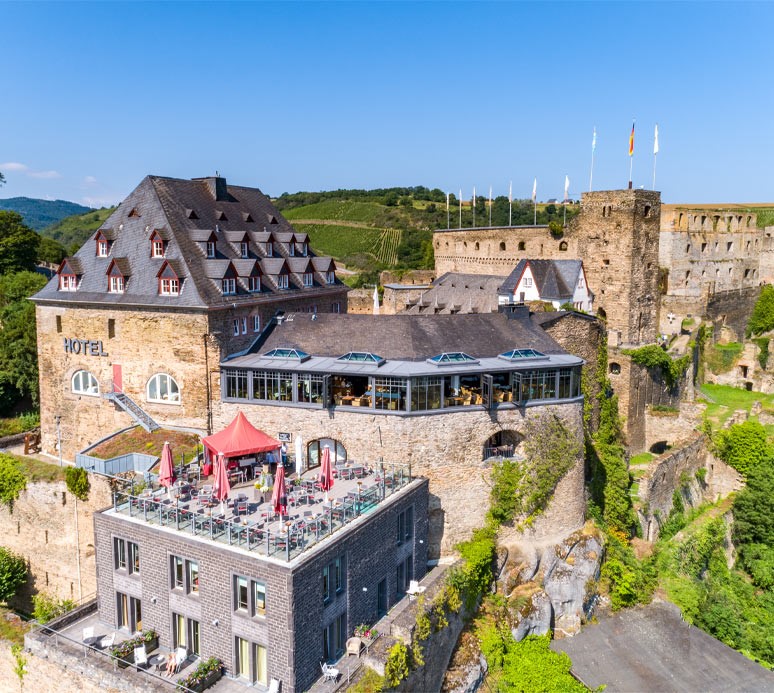 Wednesday, May 1st
Breakfast at the Hotel Graf Zeppelin
Drive toward Mainz on Autobahns
Lunch at ClassicX Café & Restaurant
Dinner and drinks at Hotel Schloss Rheinfels
Start your first driving day with a delightful breakfast at the Hotel Graf Zeppelin. After breakfast, check out and have your large luggage ready to load in our luggage van. We will depart and head north from Stuttgart towards Mainz. We will stop in the town of Grolsheim for lunch at ClassicX Café & Restaurant, located on the premises of a permanent exhibition of more than 150 classic and vintage cars of all types.
Following our lunch and quick tour of classic cars, we'll continue our drive along the Rhine Valley. Our hotel for tonight, Hotel Schloss Rheinfels, is in a castle ruin located above the east bank of the Rhine river in St. Goar, Germany. The castle dates from 1245 when Count Diether V built it on an impregnable spot to charge tariffs on ships sailing up the Rhine. The ruin was restored and opened as a luxury hotel in 1973.
When we arrive and check into the Hotel Schloss Rheinfels, you'll have a little time to refresh and explore this unique property.
Dinner and pre-dinner drinks tonight will be at the hotel. You'll sleep well in the fresh air above the lovely Rhine River. ((B, L, D)
DAY 5 - Day Drive in Rhine Valley (~130 kms)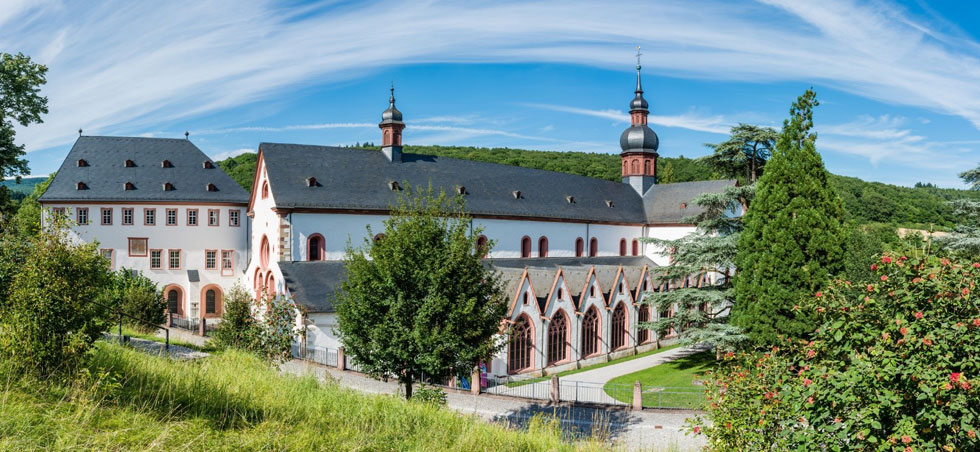 Thursday, May 2nd
Breakfast at Hotel Schloss Rheinfels
Drive/ferry to St. Goarshausen
Visit Eberbach Abbey
Lunch Schloss Johannisberg
Autobahn drive back to St. Goar
Dinner at Hotel Schloss Rheinfels
You will love the opulent breakfast at the Hotel Schloss Rheinfels. This morning we will drive to a ferry which will take us across the Rhine River to St. Goarshausen. From there, we will visit Eberbach Abbey (Kloster Eberbach), a former Cistercian monastery. It has been a place of retreat and reflection for over 900 years and was once one of the largest wine producers in Germany. You may also recognize the abbey from the movie, The Name of the Rose.
After our tour, we'll drive to Geisenheim where we will stop for lunch at the impressive Schloss Johannisberg, set within thousands of acres of vineyards. It is known for being the first Riesling estate winery in the world and for discovering Spätlese or sweet, late harvest wine.
We will return to Hotel Schloss Rheinfels in the late afternoon via two different Autobahns. Pre-dinner drinks and a delicious dinner will be at Schloss Rheinfels once again this evening. (B, L, D)
DAY 6 - Drive in Luxembourg & Belgium to Northern Black Forest (~ 475 kms)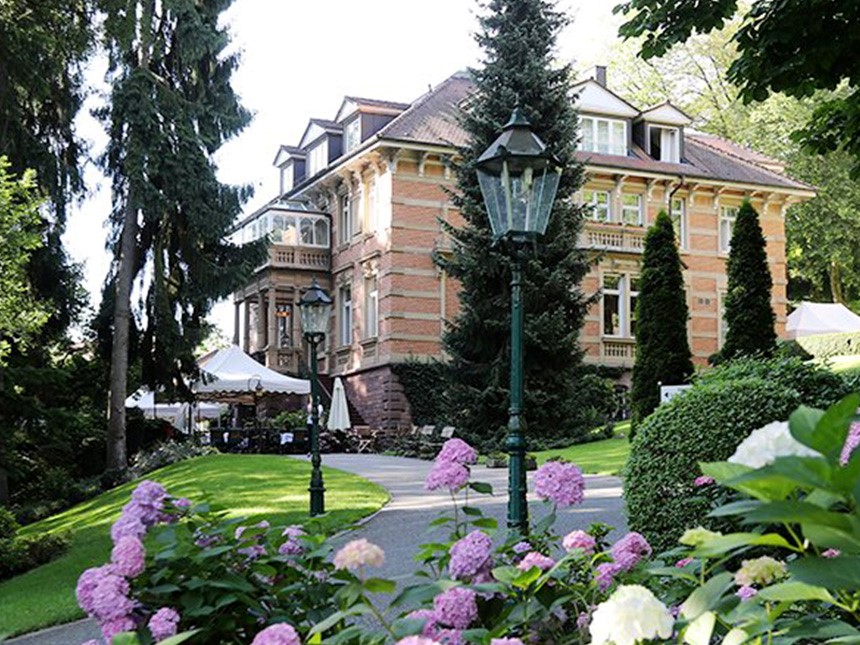 Friday, May 3rd
Breakfast at Schloss Rheinfels
Drive into Luxemburg and Belgium
Lunch in Saarbrucken, Germany
Check in at Villa Hammerschmiede Hotel in Söllingen, Germany
Dinner and drinks at Villa Hammerschmiede Hotel
Breakfast can be enjoyed once again at Schloss Rheinfels. Please check out and have your luggage ready to load into the luggage van. Today, we will head west and drive through the lovely landscapes of eastern Luxembourg and Belgium. We will cross back into Germany and stop in the thickly forested, hilly area surrounding Saarbrücken for lunch. Following lunch, we will head southeast and arrive at the lovely Villa Hammerschmiede Hotel in the late afternoon.
The Villa Hammerschmiede was built as a stately home for a wealthy industrialist in the mid-19th century and eventually was sold to the Krupp family in the 20th century before becoming a luxury hotel. Occupying a hilltop just outside of the Northern Black Forest, the hotel now offers 5-star luxury and award-winning cuisine. We'll enjoy a wonderful dinner and drinks here tonight. (B, L, D)
DAY 7 - Drive to France, Bugatti Museum, to Lake Lucerne, Switzerland (~340 kms)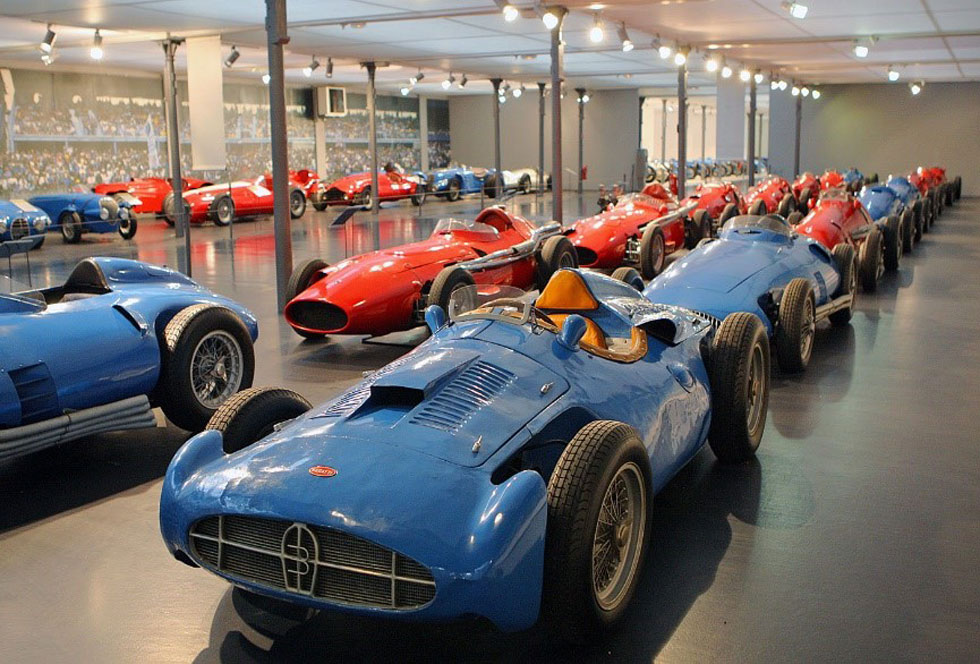 Saturday, May 4th
Breakfast at Villa Hammerschmiede Hotel
Drive into France
Visit Bugatti Museum
Lunch at Bugatti Museum
Drive into Switzerland to Lake Lucerne
Check in to Mandarin Oriental Palace Luzern
Dinner and drinks at Mandarin Oriental Palace Luzern
Enjoy a delightful breakfast before checking out and loading your luggage into our luggage van. Today we will head west into France and stop at the fascinating Bugatti Museum in Mulhouse, France. Officially called the Musée National de L'Automobile, it was built around the Schlumpf Collection of classic automobiles and contains the largest collection of Bugatti motor vehicles in the world. We will also enjoy a delicious lunch there at the café after touring the museum.
We will depart after lunch and head southeast into Switzerland. We will arrive at Lake Lucerne in the late afternoon and check in to the historic Mandarin Oriental Palace Luzern. Located directly on the lake, you'll love the dramatic views of the lake and the mountains from the hotel.
Weather permitting, we'll enjoy predinner drinks on the terrace before our fabulous dinner at the Mandarin Oriental Palace Luzern. (B, L, D)
DAY 8 - Drive to Austria & Liechtenstein and Back to Stuttgart (~450 kms)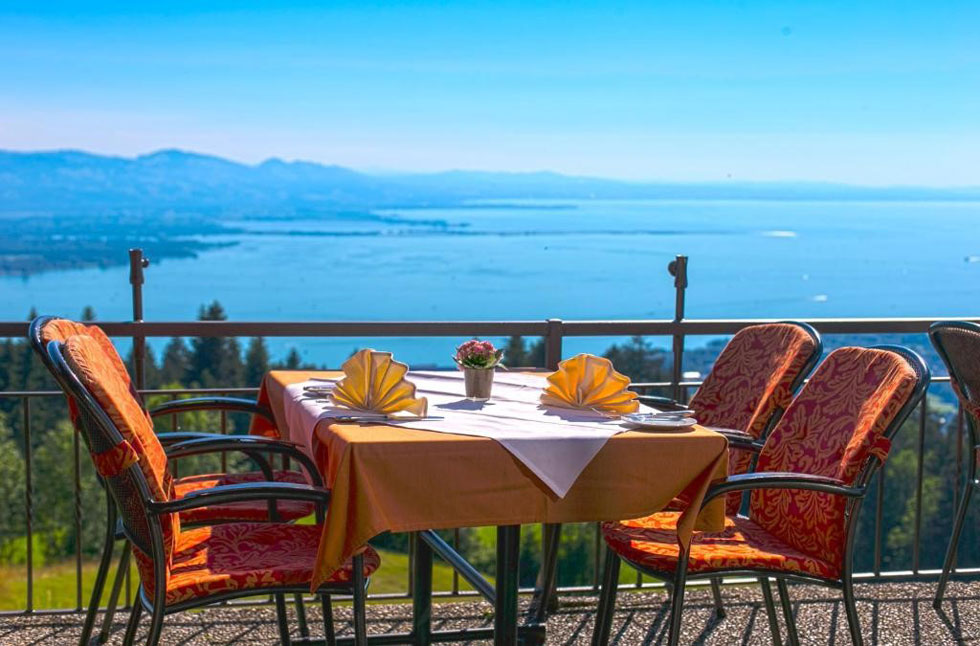 Sunday, May 5th
Breakfast at the Mandarin Oriental Palace Luzern
Drive into Liechtenstein and Austria
Lunch at Hotel Schönblick, Eichenberg, Austria
Drive back to Stuttgart
Return PORSCHES at PORSCHE Museum
Check in to Hotel Graf Zeppelin
Dinner and drinks
Enjoy a delicious breakfast, weather permitting, on the terrace of the Mandarin Oriental Palace Luzern. Check out and load your luggage in our luggage van. We will head north into Liechtenstein before crossing into Austria. We will enjoy a scenic lunch today at the Hotel Schönblick in Eichenberg, Austria on Lake Constance (Bodensee).
After lunch, we will drive back into Germany and enjoy a final run on the Autobahn before arriving in Stuttgart. Unfortunately, you must return your PORSCHE this afternoon at the PORSCHE Museum!
We will be transferred back to the Hotel Graf Zeppelin for our final night's rest.
After we check in and refresh, we will meet in the lobby for our Farewell Dinner in Stuttgart! (B, L, D)
DAY 9 - Depart Stuttgart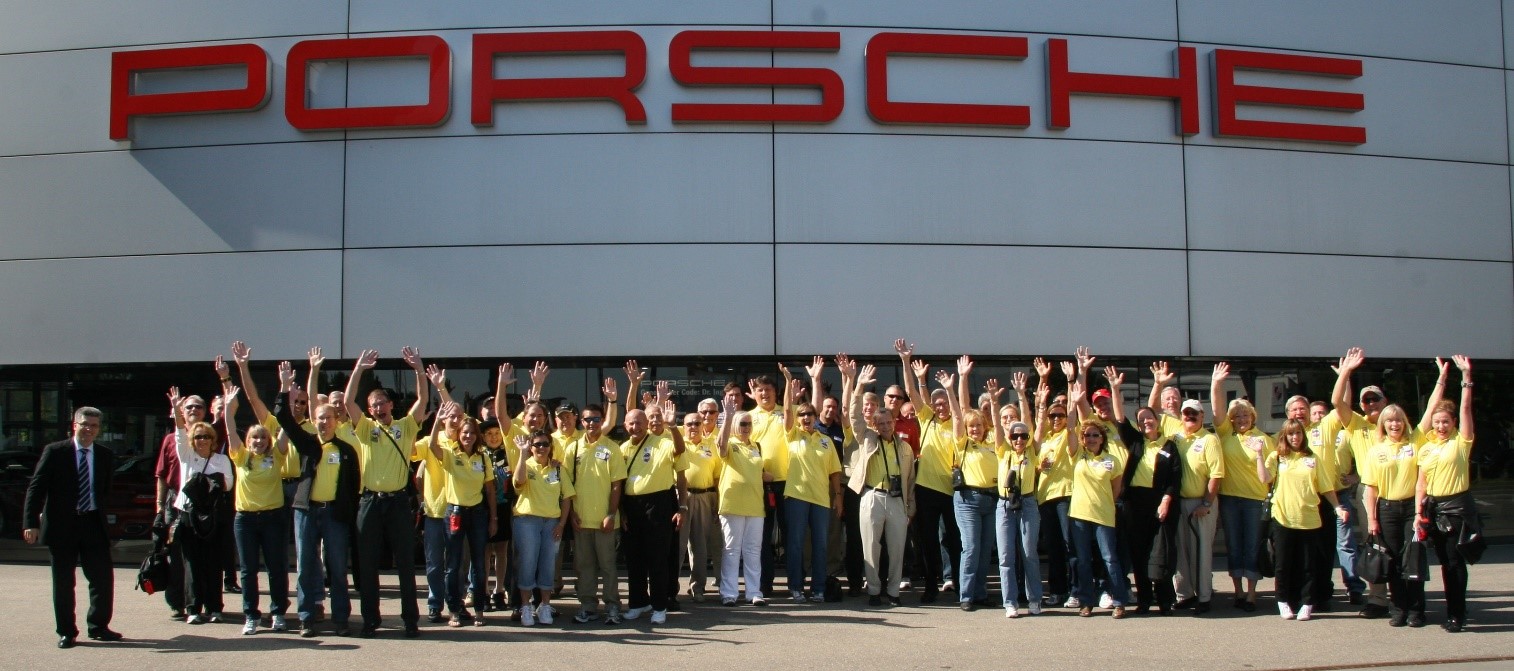 Monday, May 6th
Depart Stuttgart and return home or travel on to other destinations
Enjoy another fabulous breakfast at the Steigenberger Hotel Graf Zeppelin. If you are departing for North America, you will be transferred to Stuttgart Airport for your return flight. (B)