The Tuscany PORSCHE Fest!
Join the fun and drive a new model 2023 PORSCHE for nine days across the Alps to Tuscany. You'll stay in a private estate in Tuscany close to Siena, Florence and Montepulciano. Not only will we have fun drives, but we will also participate in the local culture – it is wine harvest time. You will enjoy a cooking class, wine tastings and planned excursions to Florence and Siena. We will also drive part of the legendary Mille Miglia road on our legendary fun photo rally. You'll also enjoy some unique experiences that you could never do on your own, like parking with a police escort in Tuscan towns' Pedestrian ONLY Zones! That's the Fast Lane Advantage.
All accommodations, gourmet meals, cocktails and beverages, luggage van, car washes (dependent on water restrictions), gasoline, taxes and gratuities are all included per itinerary. Don't miss out on all the fun – sign up today!
SOLD OUT
Monday, Oct. 16 – Saturday, Oct. 28
Deposit – $3,500 per person
$13,998 (per person, based on double occupancy)
$16,898 (per person, based on single occupancy)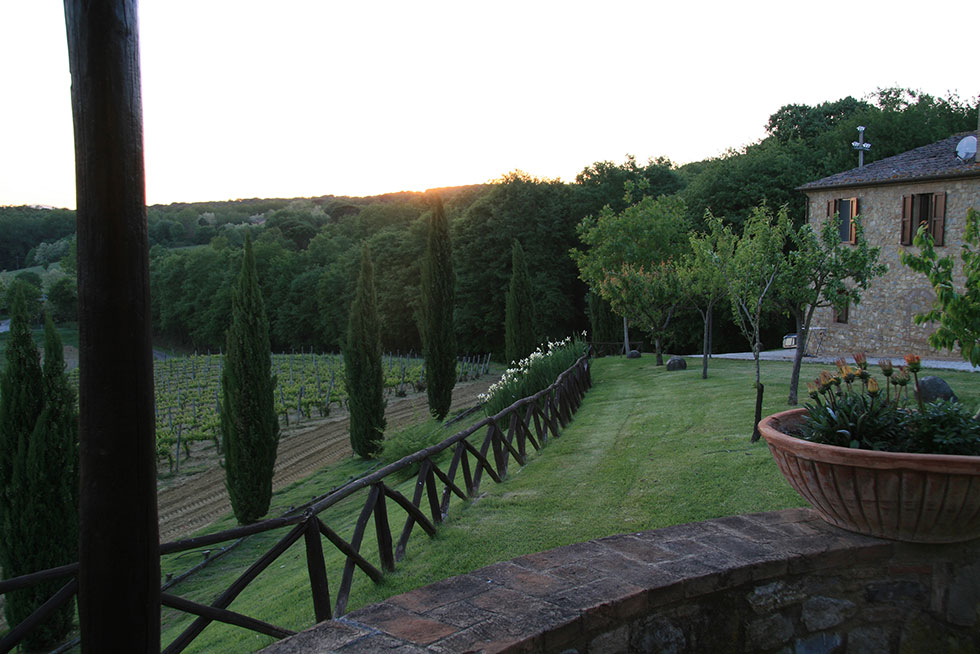 DAY 1 - Depart from Home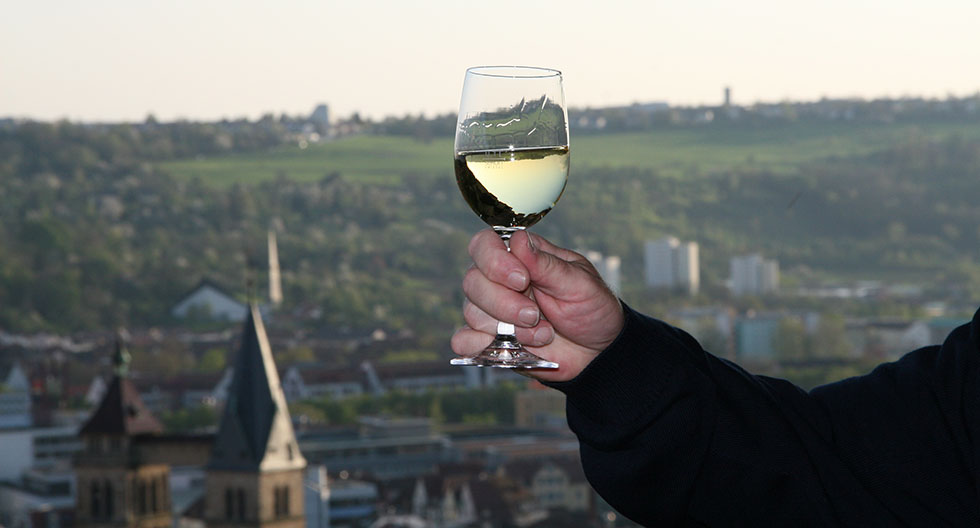 Monday, October 16 – Depart from your home for your overnight flight to Europe. If possible, we recommend that you arrive at least a day early (i.e., leave home on Sunday, October 15th) to have more time to relax, adjust to the time change and enjoy the area. Call about our Early Arrival Program (hotel and dinner).
DAY 2 - Arrival in Stuttgart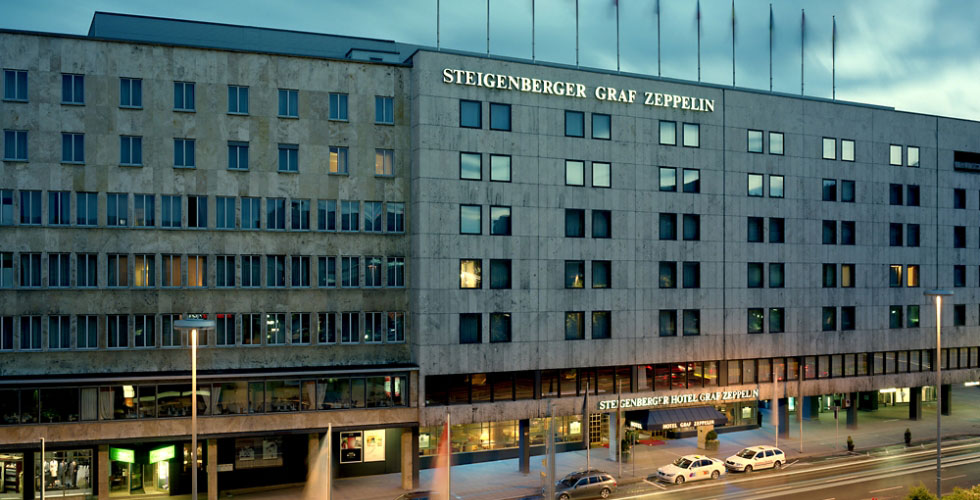 Tuesday, October 17 – Upon arrival in Stuttgart, check in to our hotel, the Steigenberger Hotel Graf Zeppelin. We recommend that you take a walk and get some fresh air to help you get over any jet lag. The Königstrasse is just a few steps away from the hotel where you will find shops, cafés and restaurants, parks, museums and galleries.
This evening we'll meet for a short walk to Carls Brauhaus for our Welcome to Germany Dinner. In addition to delicious Swabian cuisine, the selection of German beer and wine is incredible!
DAY 3 - FREE Morning, Mercedes Museum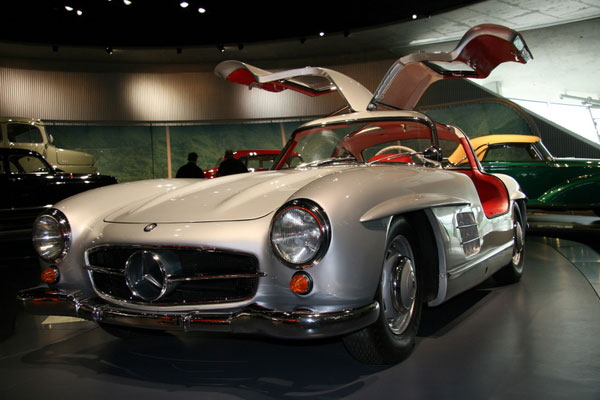 Wednesday, October 18 – Enjoy a fabulous breakfast this morning at your leisure at the Steigenberger Hotel Graf Zeppelin. We'll meet for lunch in the hotel at the casual Stüble restaurant followed by our mandatory Drivers' Briefing and also to complete the Fast Lane Travel Waivers of Liability paperwork.
Later in the afternoon, we'll transfer to the fabulous Mercedes Museum where you'll be able to explore the history of the marque and motorized vehicles. It's a fabulous museum!
After touring the fascinating Mercedes Museum, we'll transfer to the PORSCHE Museum, where the PORSCHE you selected will be waiting for you. We will introduce you to your PORSCHE, including familiarization with the PDK Transmission, the Navigation Systems, and the various routes to be driven. We will drive our PORSCHES back to the Hotel Graf Zeppelin where they will be securely parked for the night.
This evening, we'll enjoy a fabulous dinner and drinks at Zeppolino's in the Hotel Graf Zeppelin.
DAY 4 - Stuttgart to Astoria Spa Hotel, Seefeld, Austria (~330 kms/205 miles)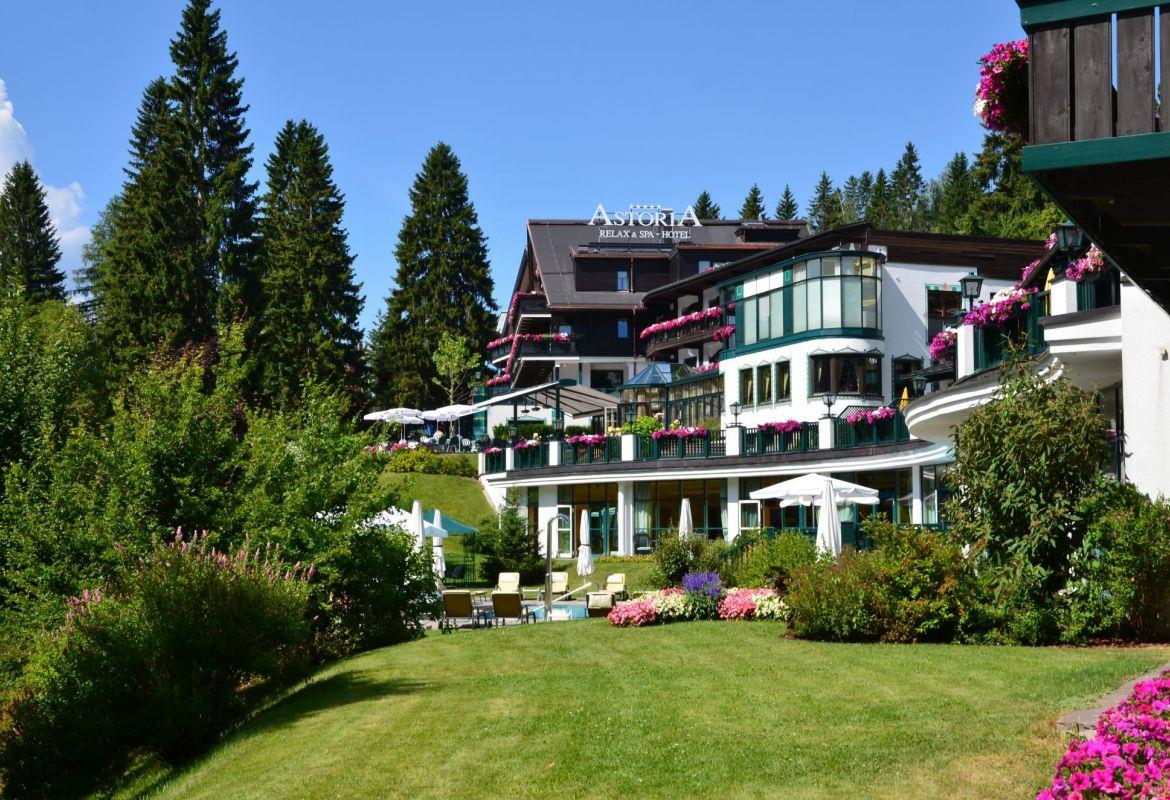 Thursday, October 19 – Enjoy a fabulous breakfast buffet at the Graf Zeppelin Hotel. Please have your large luggage in the lobby to load into our luggage van. We will depart Stuttgart heading south on the Autobahn toward Bavaria, stopping for lunch high up in the Bavarian mountains at the rustic and lovely Schlossanger Alp Restaurant and Hotel.
After lunch, we will cross into Austria and over an incredible Alpine pass – the fun Hahntennjoch – on our way to one of the most charming hotels, the Astoria Spa Hotel.
Dinner and drinks tonight will be in Alpine splendor at the Astoria Spa Hotel.
DAY 5 - Telfs, Austria to Casali di Bibbiano, Tuscany (~595 kms/370 miles)

Friday, October 20 – We'll enjoy a fabulous breakfast at the Astoria Spa Hotel before checking out and driving to Tuscany. We will head south crossing over the famous Brenner Pass into Italy. We will check in at our Tuscan estate, Casali di Bibbiano, in the early afternoon where we will be greeted by canapés and welcome drinks by the pool. The only things planned for the rest of the day are to settle in, tour the wine cellar and be briefed on the amenities and entertainment options. The staff will cook fabulous welcome dinner for us tonight.
DAY 6 - Florence Excursion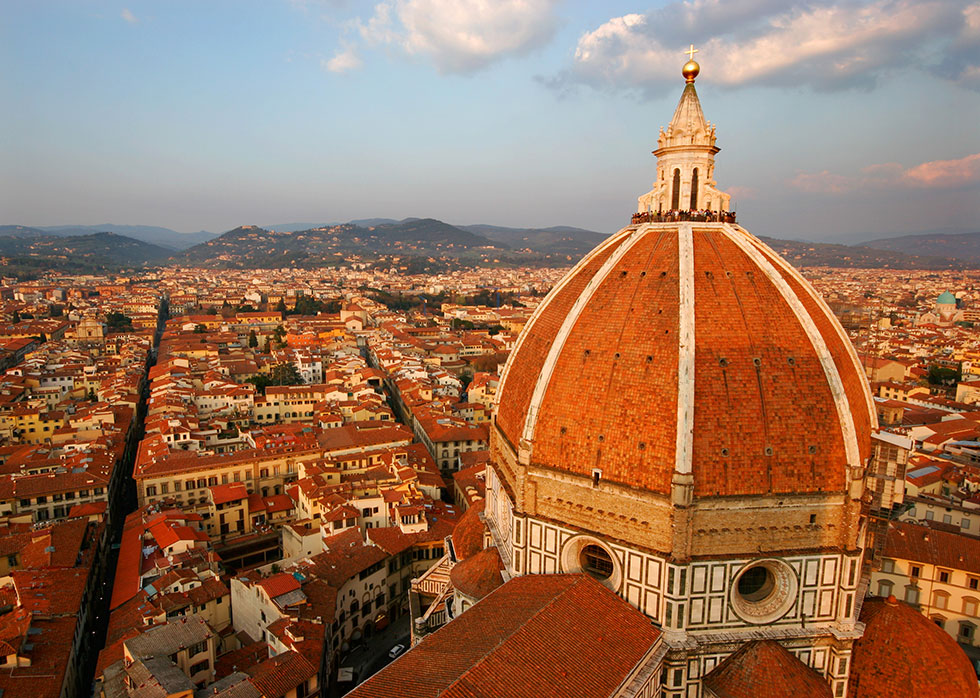 Saturday, October 21 – During breakfast, our local guide will brief us about today's program and sights we will enjoy before we embark in our private air conditioned motor coach to Florence. We have a full day in Florence including, of course, the Pitti Palace and Uffizi Gallery. Lunch will be on your own in Florence. Tonight, we will enjoy a BBQ dinner by the pool and a selection of wonderful wines to accompany our dinner.
DAY 7 - Drive to Montalcino and Pienza (~160 kms/99 miles)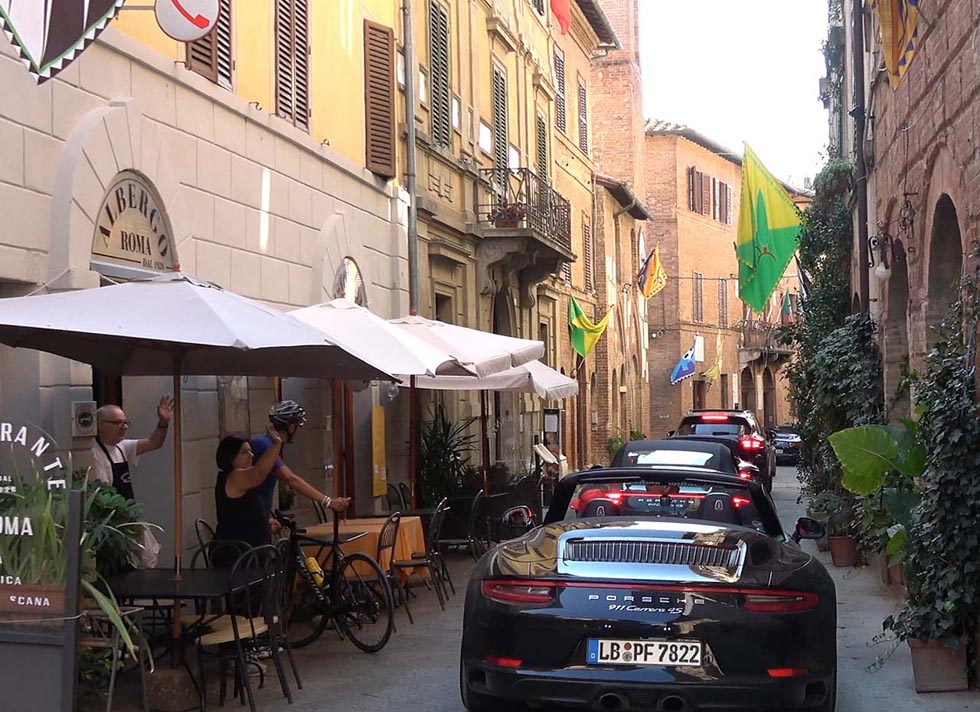 Sunday, October 22 – Once again, enjoy a delicious breakfast at Casali di Bibbiano. First, we will make the short drive to the Franciscan Abbey Beneditta Olivetana for a brief guided tour, and then we'll continue our drive to charming Montalcino with its Rocca of Montalcino, a walled castle with a pentagonal layout. After this stop, we'll continue to Pienza for a delicious lunch on the terrace at La Piazzetta, a delightful local restaurant. In the late afternoon, we will return to Casali di Bibbiano for a wine tasting and relaxing evening. Tonight, we will have dinner on the terrace overlooking the valley.
DAY 8 - Day Trip to Siena, Italy - Private Cooking Class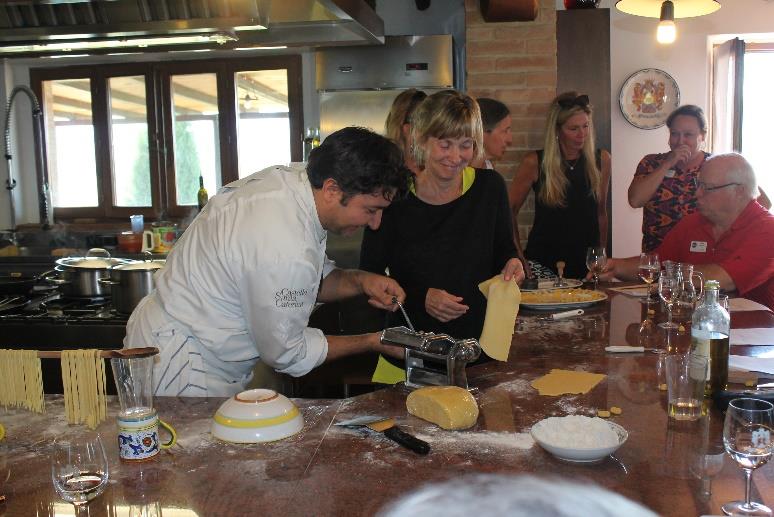 Monday, October 23 – Enjoy a lovely breakfast at Casali di Bibbiano overlooking the Tuscan countryside. Today we will take a private motor coach to Siena and enjoy a guided tour of this scenic city. When we return in the afternoon, Casali di Bibbiano's chef will be the instructor for our special cooking class. This evening, we get to enjoy the fruits of our labor with cocktails and dinner at Casali di Bibbiano.
DAY 9 - Our Legendary Photo Rally (~160 kms/99 miles)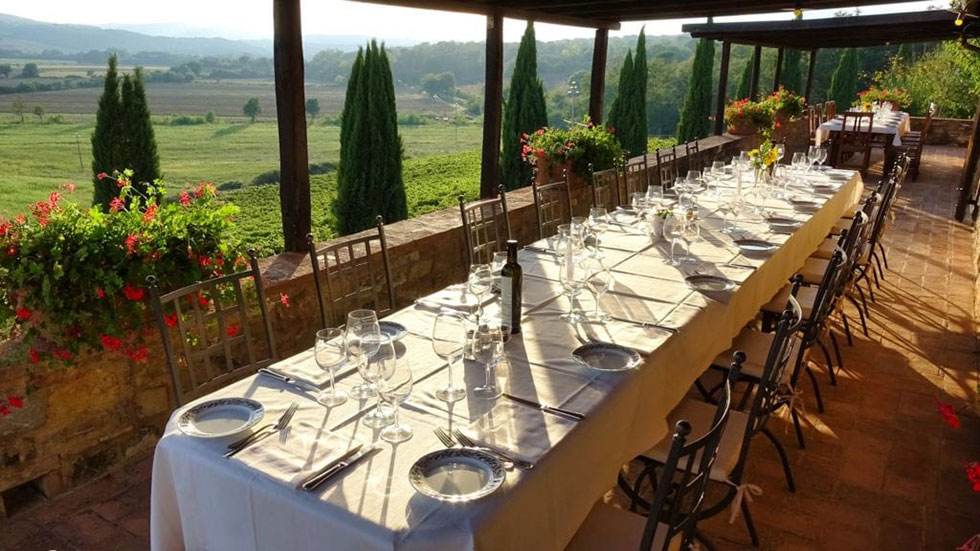 Tuesday, October 24 – After a lovely breakfast on the terrace, drivers and navigators will get a detailed rally briefing. We will drive through gorgeous landscapes and quaint villages, ending in Montepulciano, famous world wide for its fabulous Vino Nobile wine. The rally will be completed before lunch – which will be served on the terrace of a lovely restaurant – Caffé Poliziano. Remember to turn in your score sheets to Peter before lunch!
After lunch, you will have free time to explore before driving back to Casali di Bibbiano on your own. Tonight will be our famous Rally Dinner where "valuable" prizes will be awarded.
DAY 10 - Drive to Austria and Hotel Interalpen Tyrol (~600 kms/373 miles)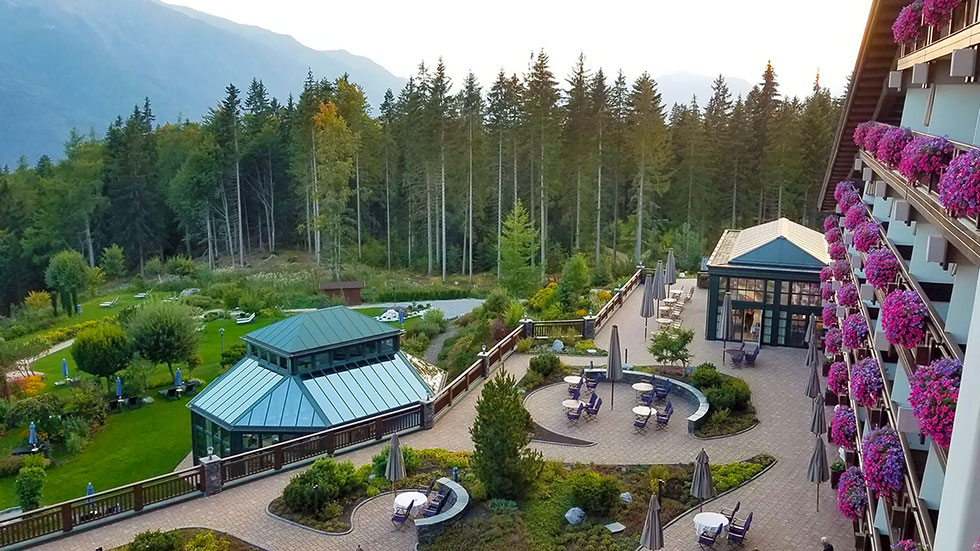 Wednesday, October 25 – Today, we will have an early breakfast at Casali di Bibbiano and then say farewell to the wonderful staff. On today's drive, there will be some country road driving as we head towards Florence and from there, we will drive on the toll road (or Autostrada in Italian) into Austria.
We'll arrive and check in at the stunning 5-star Hotel Interalpen Tyrol in the afternoon and be met with canapés and welcome drinks. We will meet up again later for drinks and dinner in one of the restaurants at the hotel.
DAY 11 - Drive back to Stuttgart (~330 kms/205 miles)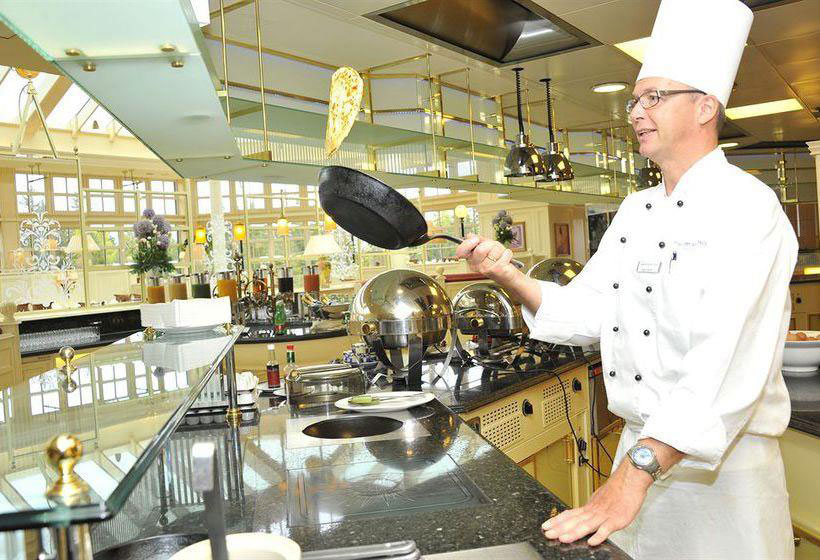 Thursday, October 26 – You'll start your day at the Hotel Interalpen with a hearty breakfast. Whatever you cannot find on the huge breakfast buffet, the chefs in the restaurant's kitchen will prepare fresh for you, the way you would like to have it.
We will stop for lunch at one of the fabulous rest stops on the Autobahn including the section between Kempten and Ulm with no speed limits. You should have plenty of opportunity to join or renew your membership in the 150 mph Club, if you like.
Unfortunately, you must return the PORSCHE you fell in love with when we arrive in Stuttgart! Our motorcoach will transport us back to the Steigenberger Hotel Graf Zeppelin after we return our PORSCHES at the PORSCHE Museum.
Tonight, we will enjoy a wonderful dinner at the innovative Restaurant CUBE in Stuttgart while enjoying the panoramic views through the glass walls!
DAY 12 - PORSCHE Museum and PORSCHE Factory Tour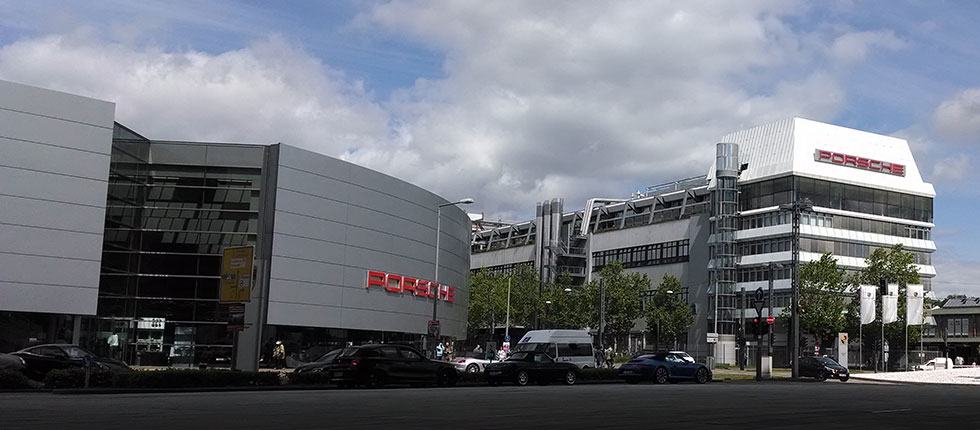 Friday, October 27 – Indulge in another fabulous breakfast at the Graf Zeppelin. After breakfast, we will transfer to Zuffenhausen PORSCHE Zentrum for a guided tour of the PORSCHE Museum.
We will enjoy lunch at the renowned Restaurant Christophorus in the PORSCHE Museum before our exclusive tour of the PORSCHE Factory. You will also visit some closed-to-the-public behind the scenes areas like the New Car Delivery area, the Goodie Store and Special Selection.
We'll return to the hotel in time to freshen up before our Farewell to Germany drinks and dinner at a fabulous restaurant – the Stuttgarter Stäffele. Try their delicious Onion Soup – it's served in an onion!
DAY 13 - Depart for Home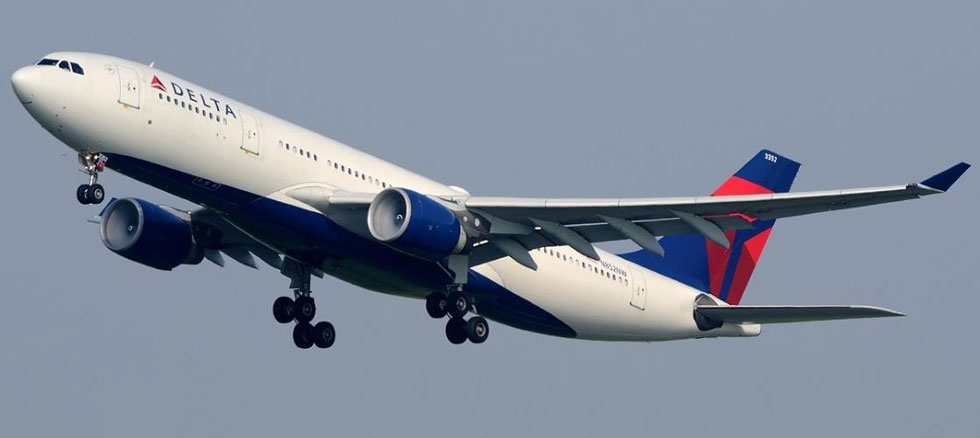 Saturday, October 28 – After another opulent breakfast at the Graf Zeppelin, you will be transferred to the Stuttgart Airport or to the train to the FRA Airport terminal for your homeward flight or continued travels.