2022 Carolina Fall Colors PORSCHE Fest
The Most Colorful Time of Year in the Carolinas!
Join the Fast Lane Travel team for our third luxurious and awesome CAROLINAS PORSCHE Tour, during the fantastic fall colors at the end of September. We'll spend a day at the PORSCHE Experience Center in Atlanta including a thrilling hot-lap with a pro, plus take advantage of their professional track driving program. Afterwards, we'll head northeast, stopping in Helen, GA before reaching Highlands, NC. We'll experience some really fun mountain roads, including the incomparable Tail of the Dragon in Tennessee. We'll drive through the mountains to Gatlinburg, TN and on to the Biltmore Estate near Asheville, NC, and finally, along the Blue Ridge mountains. And, of course, all fabulous accommodations, gourmet meals, cocktails and beverages, luggage truck, gasoline and more are all included.
Don't miss out on all the fun – space is limited! Call us today to sign up!
In Progress
$11,998
Deposit – $2,500 per person
$11,998 (per person, based on double occupancy)
$14,498 (per person, based on single occupancy)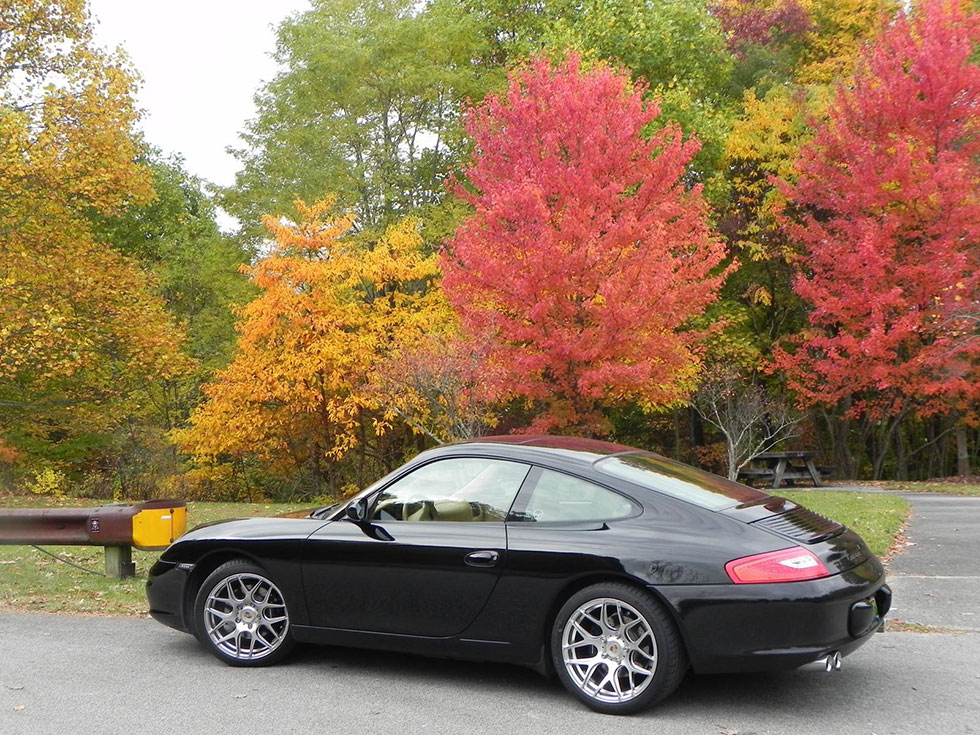 DAY 1 - Arrival in Atlanta with Welcome Cocktail Party and Dinner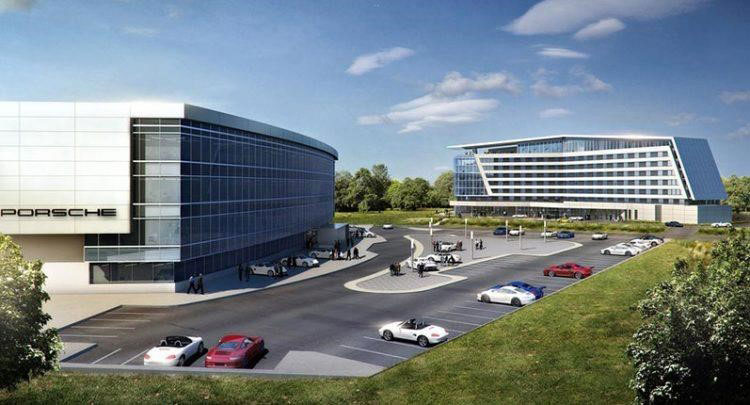 Wednesday, September 21 –If you arrive at the Atlanta airport, a special Kimpton Overland Hotel shuttle will transport you from the airport to the hotel. The Kimpton overlooks the 1.6 mile driver development track at the PORSCHE Experience Center and a runway at Hartsfield-Jackson Atlanta International Airport. The location is ideal and the views spectacular. If you shipped your PORSCHE, it will be waiting for you there. The rest of the day is free to explore or to just relax. Lunch will be on your own.
This evening, we'll meet for a Welcome Cocktail Party and special Welcome Dinner at the hotel.
DAY 2 - PORSCHE Experience Center Track Day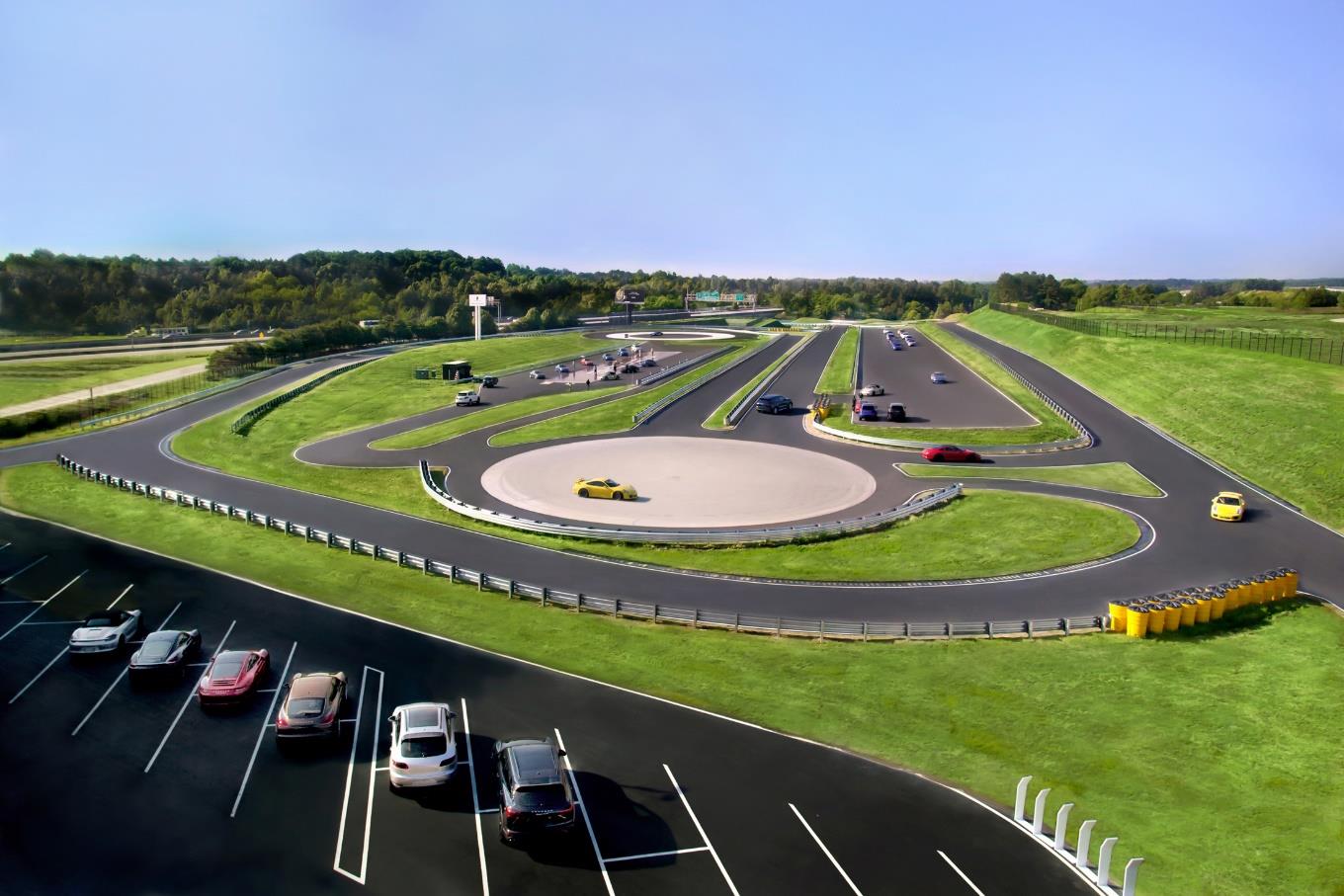 Thursday, September 22 – Today will be an exciting, insightful and memorable day. You will experience the thrill of sitting in a GT3 while a professional driver puts it through its paces. After lunch, if you choose, you may participate in the Driving Program where 1.6 miles of skill-focused, purpose-built driving was designed to test drivers and the famed functionality of a PORSCHE. Every turn and every surface were considered in tandem with the unique capabilities of PORSCHE vehicles. You'll get maximum time behind the wheel along with in-depth, one-on-one instruction throughout the entire experience.
Cocktails and dinner tonight will be at the Restaurant 356 overlooking the track; no better place than this to share today's experiences!
DAY 3 - Helen, GA to North Carolina Mountains & Asheville, NC (~210 miles)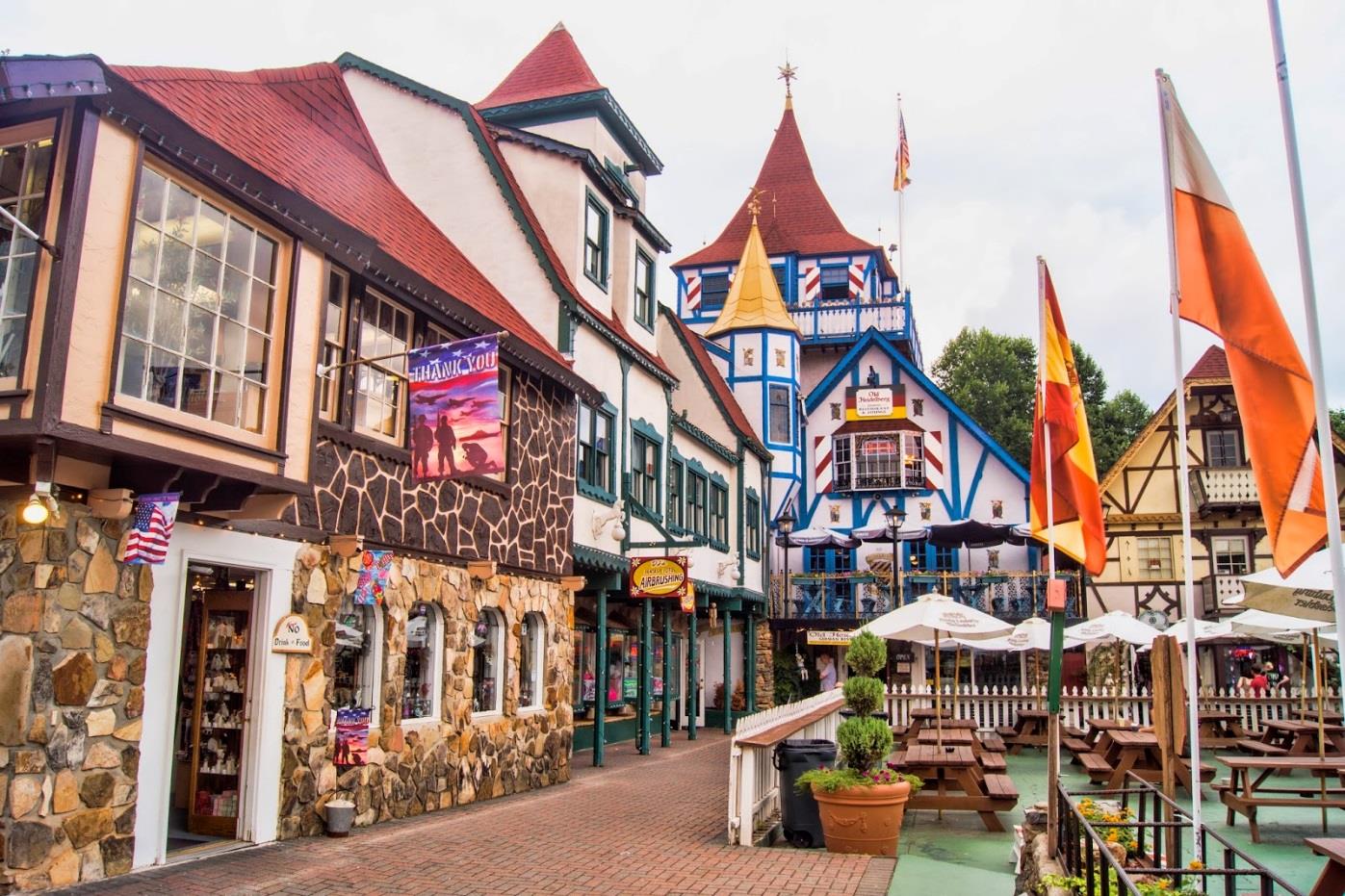 Friday, September 23 –We'll drive interstate highways through Atlanta and head northeast toward the mountains of north Georgia, stopping for lunch in the Bavarian-style town of Helen, Georgia, the third most visited place in Georgia and home to an awesome
Oktoberfest celebration – just like in Germany.
We'll arrive in the late afternoon in the Asheville, NC area and check into the fabulous Biltmore Inn – part of the legendary Biltmore Estate. After checking in and freshening up, we'll indulge in a delightful Cocktail Party and Dinner at the Biltmore Inn Barn.
DAY 4 - Fun Day at the Biltmore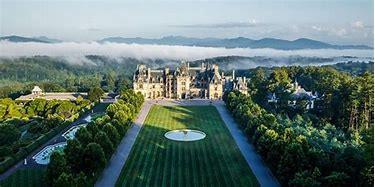 Saturday, September 24 – This morning we will embark on a train trip in the Smoky Mountains that includes tasting moonshine! In a renovated train car, we'll learn all about the history of moonshining in North Carolina. Enjoy sample tastings of flavors like Apple Pie, Blackberry, Blueberry, Cherry, Peach, and Strawberry moonshine while we pass through gorgeous scenery outside the windows.
We'll enjoy lunch on the train before heading back to the Biltmore. The rest of the afternoon is free for you to enjoy as you please.
Following a delicious dinner at the Biltmore Inn, we'll enjoy a guided tour of the Biltmore Estate. Biltmore House, the main residence on the estate, was built between 1889 and 1895 for George Washington Vanderbilt II, grandson of famed industrialist and philanthropist Cornelius Vanderbilt. It is the largest privately owned house in the United States, at 178,926 square feet.
DAY 5 - Photo Rally (~200 Miles)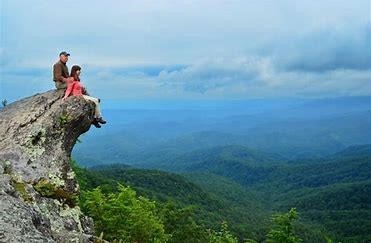 Sunday, September 25 – We'll meet briefly after breakfast to remind everyone of the "rules" of the Fast Lane Travel Photo Rally! We will then drive through Pisgah National Forest, past Craggy Gardens, Little Switzerland, Linville Falls, and Grandfather Mountain to Blowing Rock.
Blowing Rock is an immense cliff 4,000 feet above sea level, overhanging Johns River Gorge. The phenomenon is so called because the rocky walls of the gorge form a flume through which the wind sweeps with such force that it returns light objects cast over the void, prompting a Ripley's "Believe-
It-Or Not" cartoon about "the only place in the world where snow falls upside down."
Lunch is on your own in the town of Blowing Rock. Be sure to turn in your score sheets to Peter before lunch!! Following lunch, you might want to take time to explore the town or just leisurely make your way back to the Biltmore Estate to enjoy its amenities.
Dinner tonight is our Photo Rally Cocktail Party & Banquet at Lioncrest Restaurant at the hotel – always a hilarious and fun evening with the awarding of valuable prizes.
DAY 6 - To Gatlinburg, TN and Highlands, NC (~180 miles)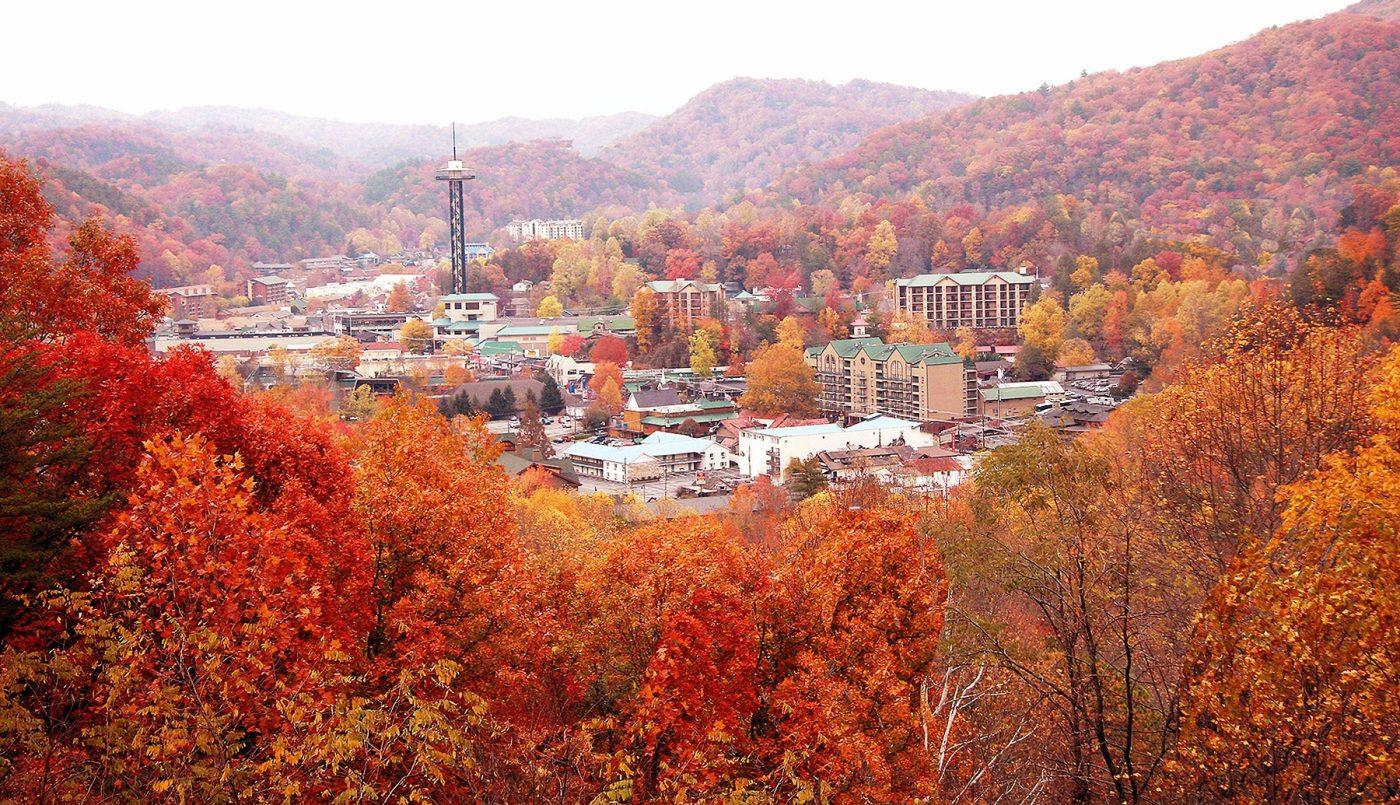 Monday, September 26 – Tucked away at the entrance to the Great Smoky Mountains National Park, Gatlinburg is a bustling little tourist town. We'll enjoy a quick lunch at Three Jimmys before continuing on with our mountain drive.
We'll arrive in the late afternoon in the Highlands, NC area and check into the scenic Skyline Lodge, situated on the top of a mountain. After checking in and freshening up, we'll indulge in a delightful Cocktail Party and Dinner at the hotel.
DAY 7 - FREE Day in Highlands, NC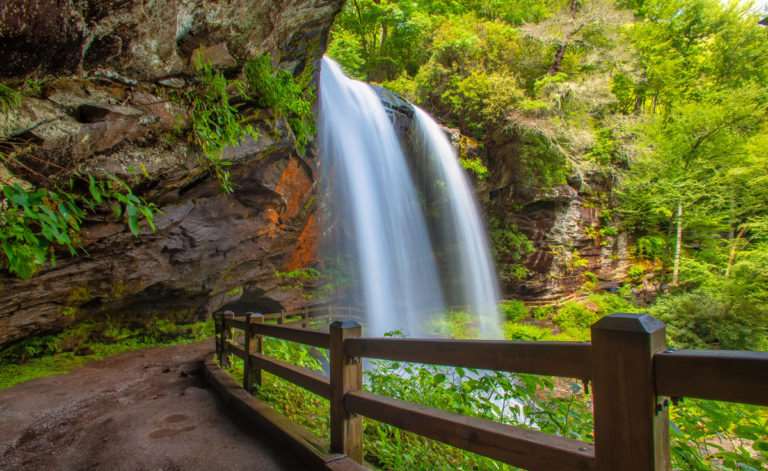 Tuesday, September 27 – Today is a free day for you to spend as you wish. You may opt to drive into Highlands to explore this charming city or take advantage of the activities available from Skyline Lodge such as hiking, flyfishing, float trips, electric bikes, rock
climbing, canoeing, or waterfall exploring. This area is known for its numerous waterfalls including the Secret Falls, less than a 20 minute walk from the Lodge.
Enjoy lunch on your own and the rest of your free day.
Tonight, enjoy another delicious dinner with mountain views at the Oak Steakhouse at Skyline Lodge.
DAY 8 - Tail of the Dragon Trail Drive (~260 Miles)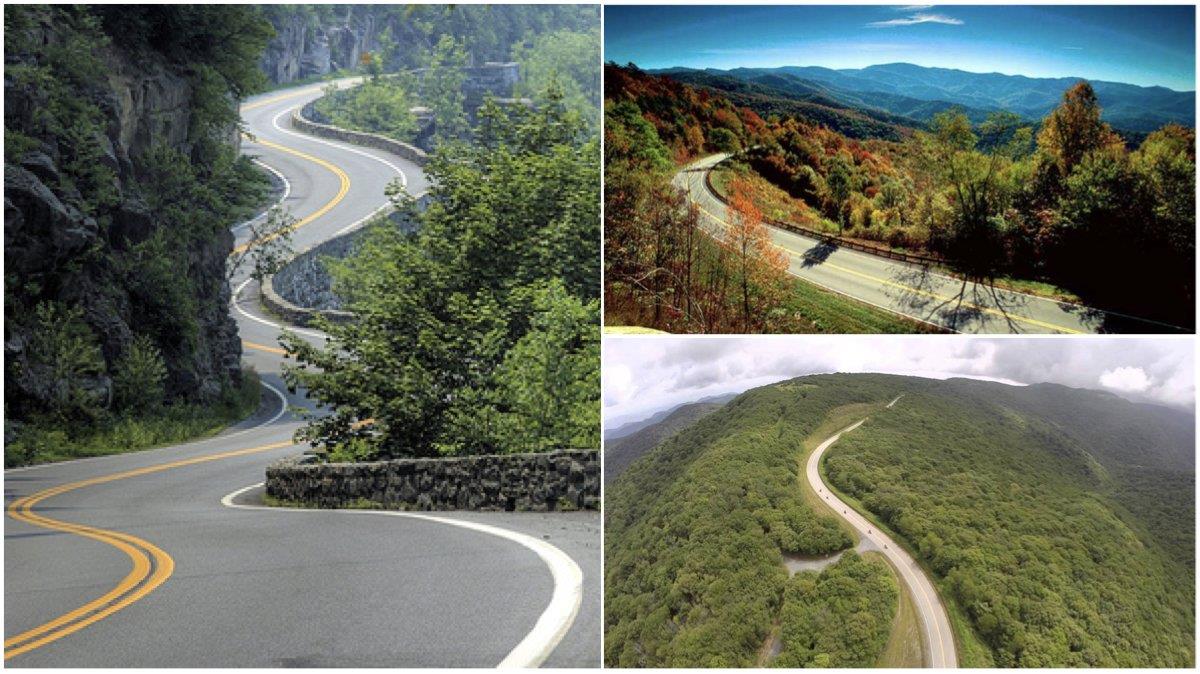 Wednesday, September 28 – On today's drive, we'll first cross Deals Gap, a mountain pass along the North Carolina–Tennessee state line, bordering the Great Smoky Mountains National Park and near the Little Tennessee River to take the challenge of the Tail of
the Dragon! The Tail of the Dragon, with its 318 curves in 11 miles, is America's number one motorcycle and sports car road. Designated US 129, the road has no intersecting roads or driveways to hamper your travel.
We'll stop along the way for a fun southern barbeque lunch at Smoke N Bonz and enjoy more gorgeous scenery and thrilling roads as we return to the Skyline Lodge via a different, but wonderful driving route.
We'll meet again for cocktails before another wonderful dinner at the hotel.
DAY 9 - Depart for Home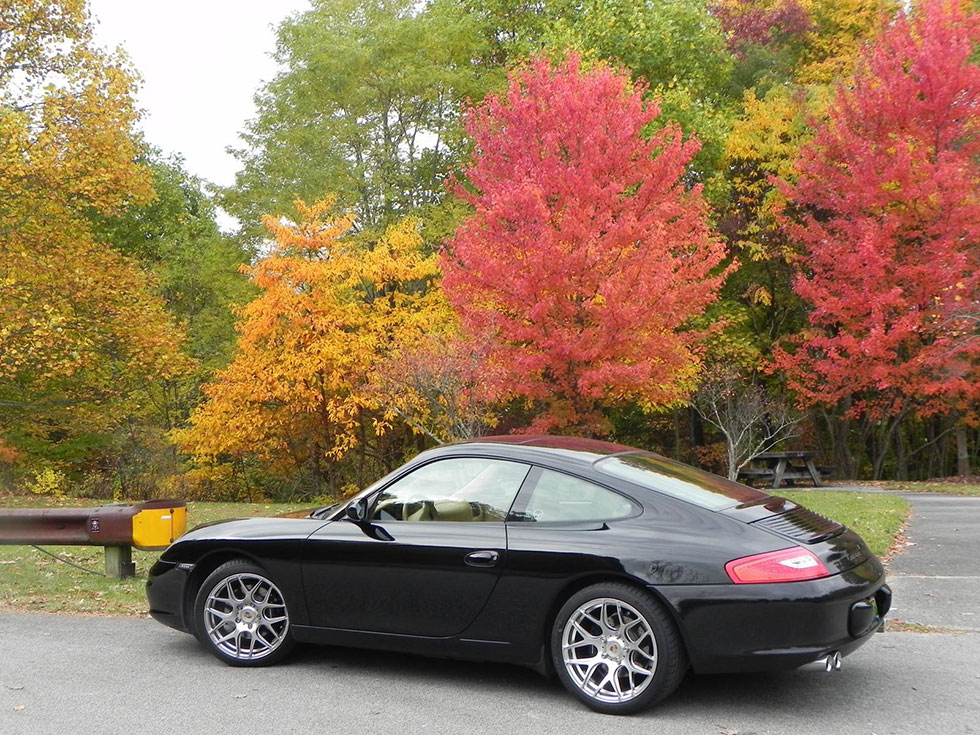 Thursday, September 29 – After a delicious breakfast, please check out of the hotel for your drive home or to Atlanta to ship your car and fly home. We hope you enjoyed our special PORSCHE tour in the USA!
Safe Travels!
NOTE: You are driving your own PORSCHE. If you shipped your car to Atlanta – you'll return it to the PORSCHE dealership in Atlanta as well. It will be shipped to your home from there. The cost for shipping depends on the distance, but for example: Tampa to Atlanta or Philadelphia to Atlanta runs roughly $800 to 1,000. Call us to assist in the shipment of your PORSCHE.